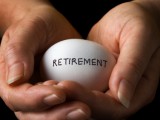 This article was published by The Financial Post on February 4th 2012.  To see this article and other related articles on the Financial Post's website, please click here.
A decade and a half after a Liberal government retreated from an attempt to overhaul Old Age Security, the issue has returned to haunt Stephen Harper's Conservatives.
The idea of hiking the OAS eligibility age from 65 to 67 has led to a huge political battle — and lots of angry seniors — but it's a stretch to call this a retirement crisis.
Demographically, little has changed since the Canadian Institute of Actuaries issued its Troubled Tomorrows report in 1995.
Nothing has been more predictable than the imminent aging and retirement of Canada's Baby Boom generation. Even if Ottawa is serious about rejigging OAS, it would be implemented gradually and shouldn't impact seniors already receiving benefits. Nor should it affect the 30% of seniors who are so poor that they also qualify for the Guaranteed Income Supplement (GIS) to the OAS.
This hasn't stopped interim Liberal Leader Bob Rae or his pensions and seniors critic Judy Sgro from painting a dire picture of seniors losing $30,000 in payments: $15,000 in combined OAS/GIS benefits for each of the two deferred years.
What they fail to mention is the Liberals' own attempt to curb OAS benefits in the late 1990s. Rather than simply raise the retirement age, then-finance minister Paul Martin tried to introduce a much more sweeping program called the Seniors Benefit.
In 1996, around the time the pay-as-you-go Canada Pension Plan was put on a sounder footing, the Liberals also tried to overhaul OAS/GIS. Unlike CPP, which is funded from contributions from workers and their employers, OAS/GIS is strictly funded from tax revenues. The Seniors Benefit was much closer to reality than the vague OAS overhaul the Tories are now floating. Until it was axed, Martin had planned to combine OAS and GIS into a single means-tested benefit based on combined family income. Many middle-income couples would have seen benefits eliminated at far lower income thresholds.
"They wanted to make OAS/GIS look like the Child Benefit. The idea was to scale back on giving it to everyone in order to pay out more at the lower end," recalls Andrew Jackson, chief economist of the Canadian Labour Congress. The CLC frets raising OAS eligibility today would hurt those in physical jobs that take a toll on the body and put more pressure on provincial welfare programs for the two extra years.
With the Seniors Benefit, the outcry from outraged Baby Boomers (many employed in the media) became too loud to ignore. Martin was forced to retreat, kicking the ball into the future. Now it's the Conservatives' turn to deal with the same issue. On Thursday, current Finance Minister Jim Flaherty left reporters with the impression he intends to grasp the nettle, but shed no further light on the mechanics, which could be unveiled as soon as the upcoming federal budget.
"This is not an issue that can be ignored, unless we want to put at risk the fiscal track for the country, which would be a mistake," he said.
As things stands, the affluent already receive little or no OAS because of what the HRSDC calls a "recovery tax." An individual with $69,562 of taxable income starts to be subject to the "claw back" of some OAS benefits and at an income of $112,722 all benefits are completely eliminated.
The Tories appear more inclined to raise the OAS age than accelerate the clawback schedule, but the age 67 measure isn't yet policy, says a Human Resources and Skills Development Canada spokesperson speaking on background. "Frankly, the decisions haven't been made. What's very clear is change is required but we also know anything we introduce needs to be in a manner that Canadians can plan and adjust for retirement." Those already retired or close to it won't be affected, she said.
So who will be? Those 10 or 15 years away? She wouldn't say. Colleague John Ivison, who with Andrew Coyne has been looking at the issue all week in this newspaper, figures no one now over 50 will be impacted.
But it's hard to be certain because the government is sending out mixed signals. Last summer, it sided with Opposition parties and boosted GIS payouts — seemingly the opposite direction of pushing back OAS eligibility. "If they really believed the cost of OAS (which includes GIS) was unsustainable, wouldn't this have been unwise?" asks Mercer partner Malcolm Hamilton, a veteran actuary and one of the country's top retirement experts.
Also contradictory was the Tories' introduction of pension income splitting, which has the effect of lessening OAS clawbacks for couples if only one spouse has a large employer pension, notes BMO Retirement Institute head Tina Di Vito. OAS pays a maximum of $6,500 a year per person but many Canadians haven't put in the required 40 years in the country to maximize benefits, she says.
The mystery is why the Tories waited until now to make this an issue. [Can you say "majority?"]  OAS cost the treasury $36-billion in 2010 but is expected to triple to $108-billion by 2030. But that's been known for a quarter of a century, Hamilton says.  The real culprit is fertility rates, which started to decline 45 years ago, while life expectancies have been increasing for the better part of a century.  After 2030, OAS costs will decline as a percentage of GDP. "It may be a peak problem in 2020 but it's much less of a problem by 2050 if we do nothing. It's not a slam dunk that we need to increase the retirement age to make this sustainable … Any suggestion that OAS has suddenly gone from affordable to unsustainable is nonsense."
That doesn't mean the current design is perfect. "It would be nice to know what the government is considering before deciding whether it is good or bad." The big pressure point is neither OAS nor CPP but medicare costs, which can't be contained by raising the retirement age, Hamilton says.
"They should remove impediments to working longer and ride the natural financial pressures that encourage people to work longer. There's little evidence they need to do any more than that."
The biggest impediment — forced retirement at 65 — is no longer in place in most provinces.  "Knowledge Workers" who work with their minds are free to keep working if they choose and can find willing employers.  Those in more physical jobs are more likely to need to stop working by 65. As the CLC's Jackson notes, there's a longevity gap between those with high and low incomes. Among the lowest earning 20% of Canadian males (including native Canadians) half will die before 75, so knocking out two years of OAS/GIS could mean they'd lose a fifth of their already-meager government pensions.

The always vocal members of CARP are "crazy mad" over the idea of delaying OAS, says vice-president of advocacy Susan Eng. Most CARP members at or near retirement aren't worried they themselves will miss out but are concerned for their children, she says.

Those now in their 20s or 30s should reconcile themselves to a later retirement age. It's arguable it should be 70 rather than 67, suggests Vancouver consultant Greg Hurst. But raising the OAS commencement age should be gradual with plenty of advance notice. "We could move to age 70 over a 10-year period by raising commencement age by one year every two years starting in 2014. Thus age 70 commencement age would occur in 2022. Changes thereafter might be tied in to longevity improvements."
Hamilton suggests Ottawa should consider tweaking OAS in similar fashion to how it encouraged CPP recipients to delay receiving benefits to as late as 70. "We should let Canadians voluntarily delay their OAS benefits in return for an increase in the benefit payable, as has already been done for the CPP. Those who want to delay their retirements could then draw their benefits later without losing money."
Conversely, low-income seniors who can't afford to wait till 67 would not be punished. Seems eminently sensible to me.
Related