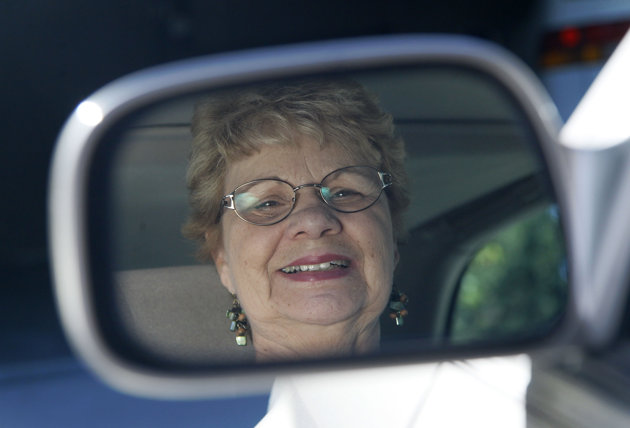 Older drivers need to be treated with fairness, urges an executive with a national senior citizens association.

Susan Eng, vice-president of advocacy for CARP, said the organization plans to fight for equality on behalf of senior drivers with the Ontario government and insurance regulators.

She responded to recent news reports about a Sudbury initiative to encourage families to report to police older family members they believe shouldn't be driving. A decision involving insurance premiums for elderly drivers has also angered CARP.

Discussions are worth having, Eng said. The issues won't be going away, as the population ages and the number of senior drivers continues to grow.

Eng points to Canadian statistics showing the number of senior drivers 65 years and older has reached almost three million.
This article was published by The Windsor Star on March 8th, 2013.  To see this article and other related articles on The Windsor Star website, please click here

Windsor Police Services target aggressive driving generally, such as unsafe lane changes and following too closely, Insp. Dave Cassady said. Police will follow up reports of bad drivers with the provincial transportation ministry but such situations can involve drivers of any age and medical circumstances.

Instead of focusing specifically on seniors, Eng agrees police should target bad driving behaviour in general.

"We say at least create a category of remedial training. Put in standards. Accredit people who are going to provide legitimate training courses," she said.

"And then first of all, you're going to have fewer and fewer of these situations. Secondly, you're going to have an opportunity to actually offer this as what people should be doing on a regular basis."

Eng said the Sudbury effort to report has subsided and CARP is receiving support for its position, including from Sudbury police. She said CARP would have liked to have been involved with the recent Ontario Human Rights Tribunal ruling that allows higher insurance premiums for elderly drivers.

The law may allow it, but that doesn't make it right, Eng said. She expects the association will raise the issue with insurance industry regulators to justify the age-differentiated rates.

Regular driver testing can help avoid subjectivity involving the abilities of older drivers, Eng said.

"We say at least create a category of remedial training. Put in standards. Accredit people who are going to provide legitimate training courses," Eng said.

"Secondly, you're going to have an opportunity to actually offer this as what people should be doing on a regular basis. And then once they prove they've taken the course, you don't have to put them through a written test which is entirely pointless."

Proper testing can avoid assumptions and relieve doctors who "don't want the responsibility of ratting out their patients," Eng said.

The news stories and the issues are all happening within a social norm, Eng said, that treats "older people as dispensable and as people we do things to, not people that we do things for."

Related