Information posted June 6, 2015
For our Community meetings in May we featured a double presentation under the general topic of "Spring Cleaning…Getting your house in order…."
We began with a subject that few of us like to even think about much less to deal with, i.e. making our final arrangements. However our guest speaker Matthew Cocklin, seen below from Chapter Partner Burlington Memorial Gardens, handled this difficult subject with sensitivity and easy professionalism. He made the key point that there are 87 decisions that must be made, many of which can be made in advance rather than at one of the most upsetting and stressful times. Burlington Memorial gardens have developed a booklet that lists all of these and you can obtain a copy by contacting them.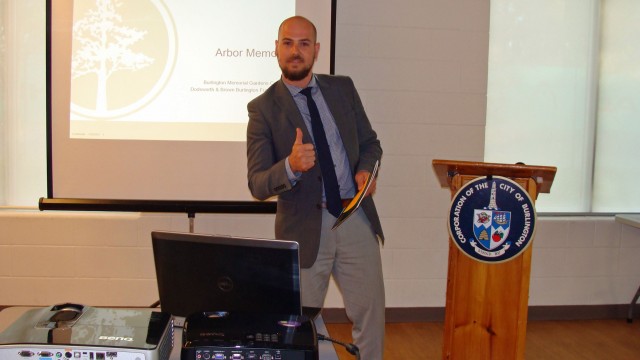 There was a break between the presentations which allowed time for our guests to socialize and, as the photographs from the Burlington meeting below show, taking this opportunity to visit our meeting sponsors.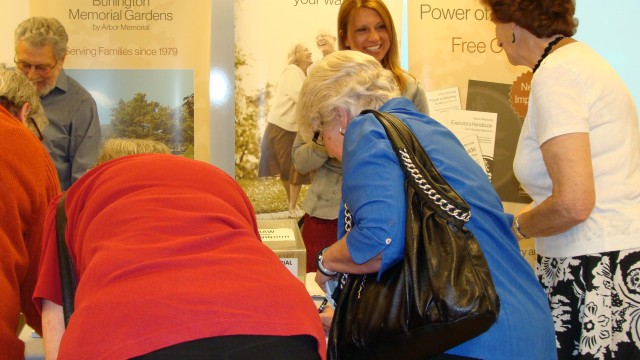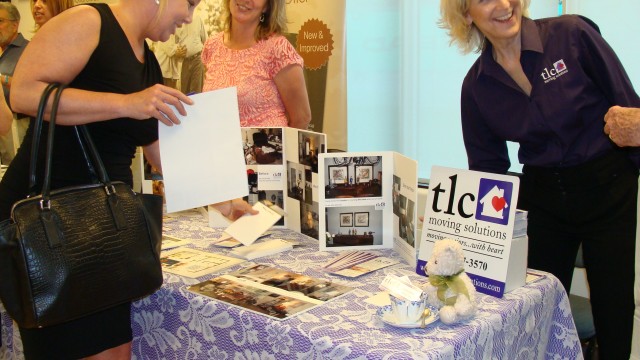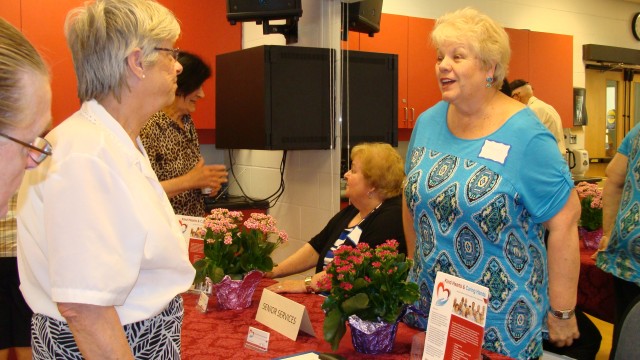 For the second presentation we invited Joan Ulrich, a certified transition specialist and owner of  tlc moving solutions, to explain how we can get rid of all that unused and usually unwanted stuff we collect around the house. Joan explained that you don't need to be moving to move out ….stuff.
As usual our meetings conclude with a prize draw. Our sponsor and Chapter Partner LegalShield presented a gift basket. Below winner Joan Lewis receives her prize from Art Dyck at the Burlington meeting.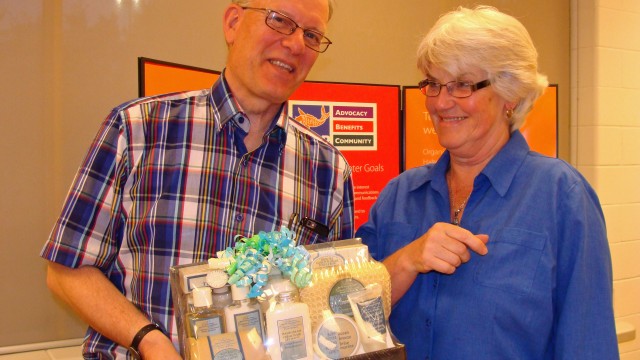 Jerry Plumbley went home from the BUrlington meeting $65 richer as he held the winning ticket for the 50/50 draw. Jerry is seen below with  Chapter Board member Hugh Cass.