Information posted December 3, 2105
For our final Chapter meeting of 2015 we held a very successful Social Evening in Burlington. We had a great turn out of over 120 members and their friends and our room was filled almost to capacity with everyone enjoying a thoroughly entertaining evening. Coffee and Tea was available throughout the evening and we would like to thank  Chartwell Oakville Retirement Residence who once again provided an excellent selection of desserts.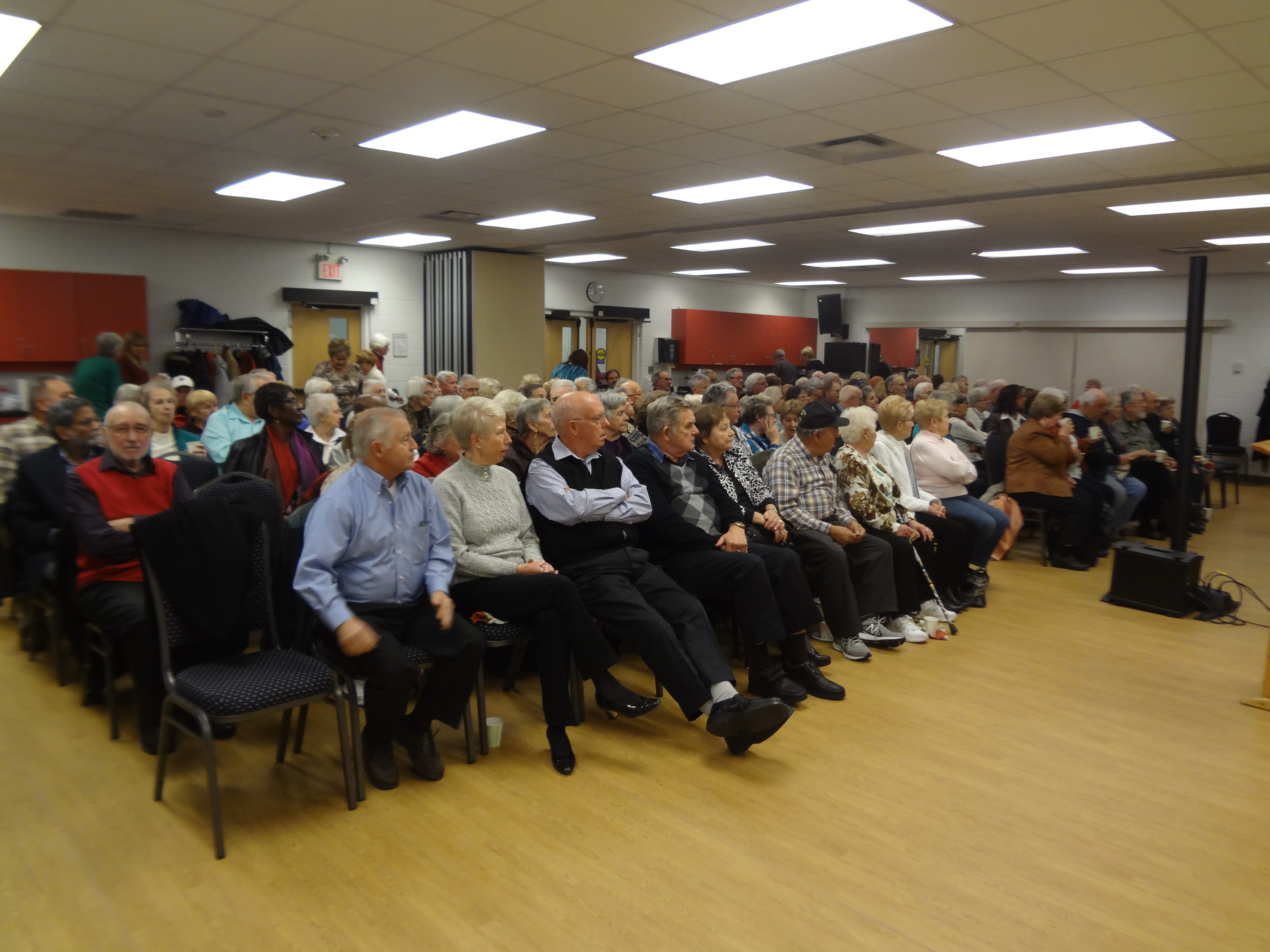 As always at our year end Social we take time to think of those in our community who are less fortunate than ourselves. We would like to add our thanks to all of you who brought a donation to the local Salvation Army's Food Bank. Major Jeff Johnston, below, of the Burlington branch also thanked everyone and explained the ever increasing needs in our local area. They too are in need of more volunteers especially at this time of year to help with their Christmas Kettles and also with their food drive. If you would like to help please contact them at 905 637 3893 or you can also visit visit their website for more information.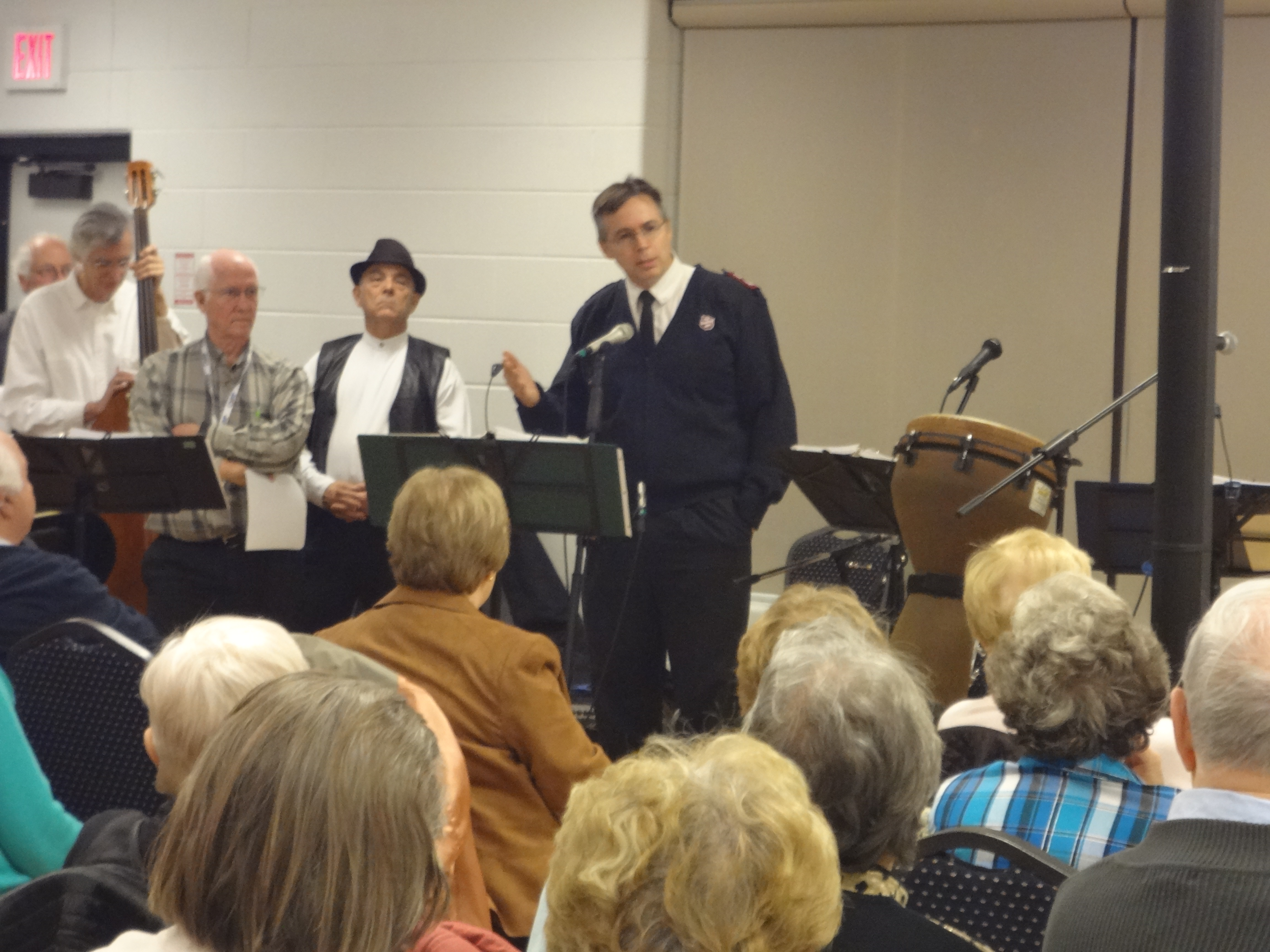 With our evenings entertainment underway the "Not for Hire Band" were soon into their repertoire. Band members from L to R are Fernando, Steve, Russ, Cameron and Peter.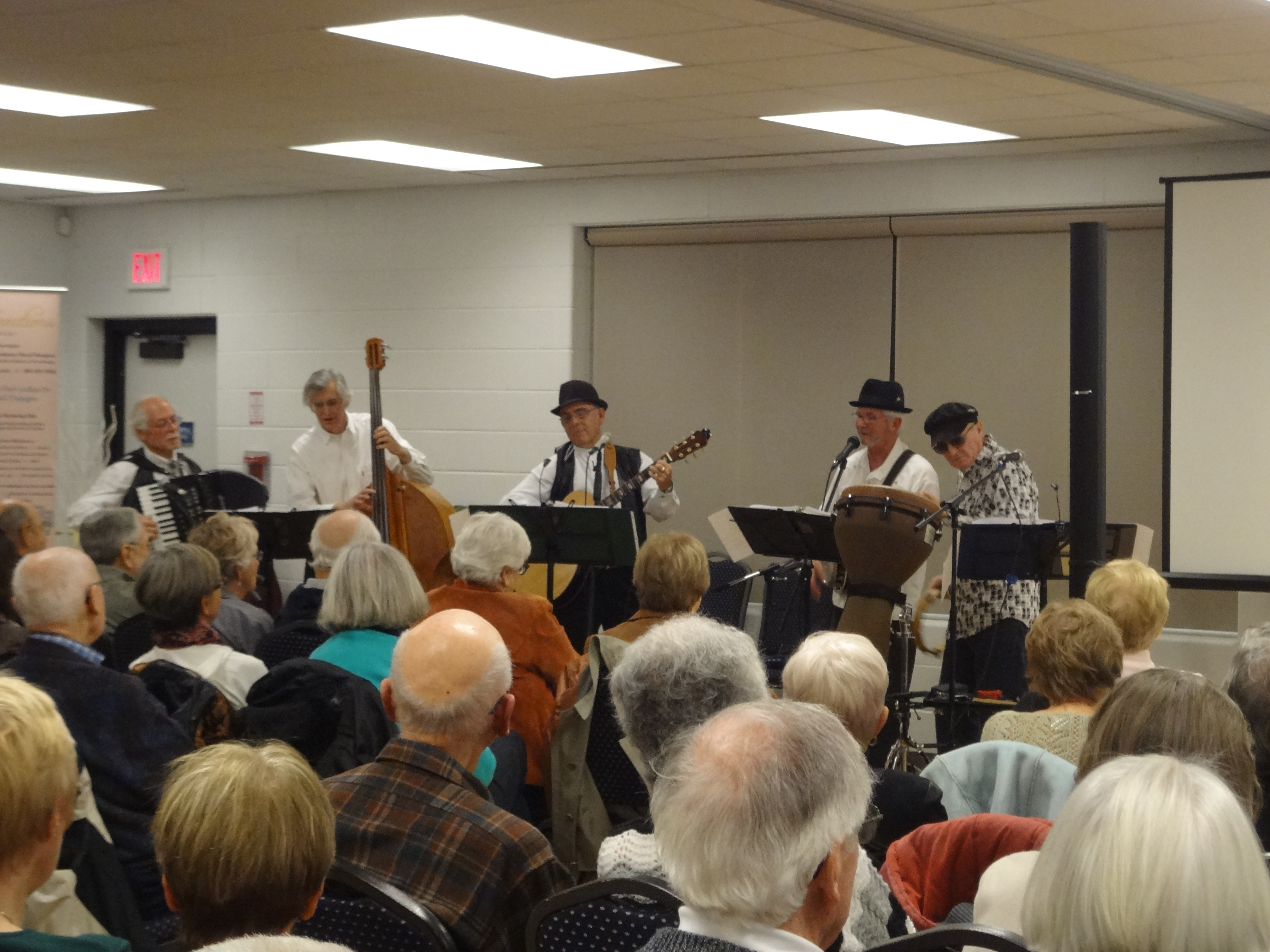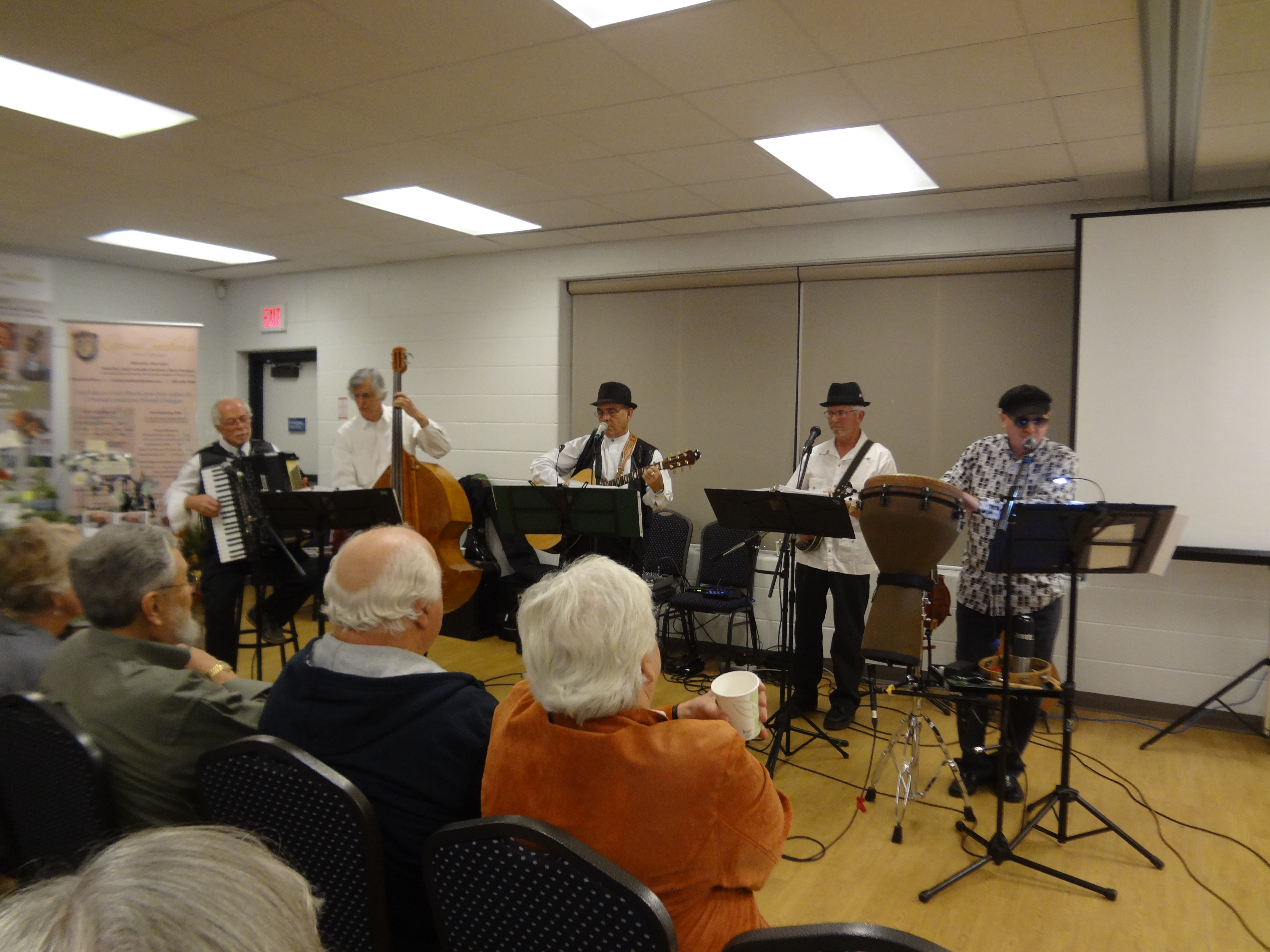 Our sponsors, Canadian Christian Tours and ListenUP Canada, had displays and many of you took time to visit them and pick up more information. Michelle Durrant of Lioness Creations Floral Design also had a display. Michelle also made a selection of decorative plants for our prize draw several of which were sponsored by Chapter Partners.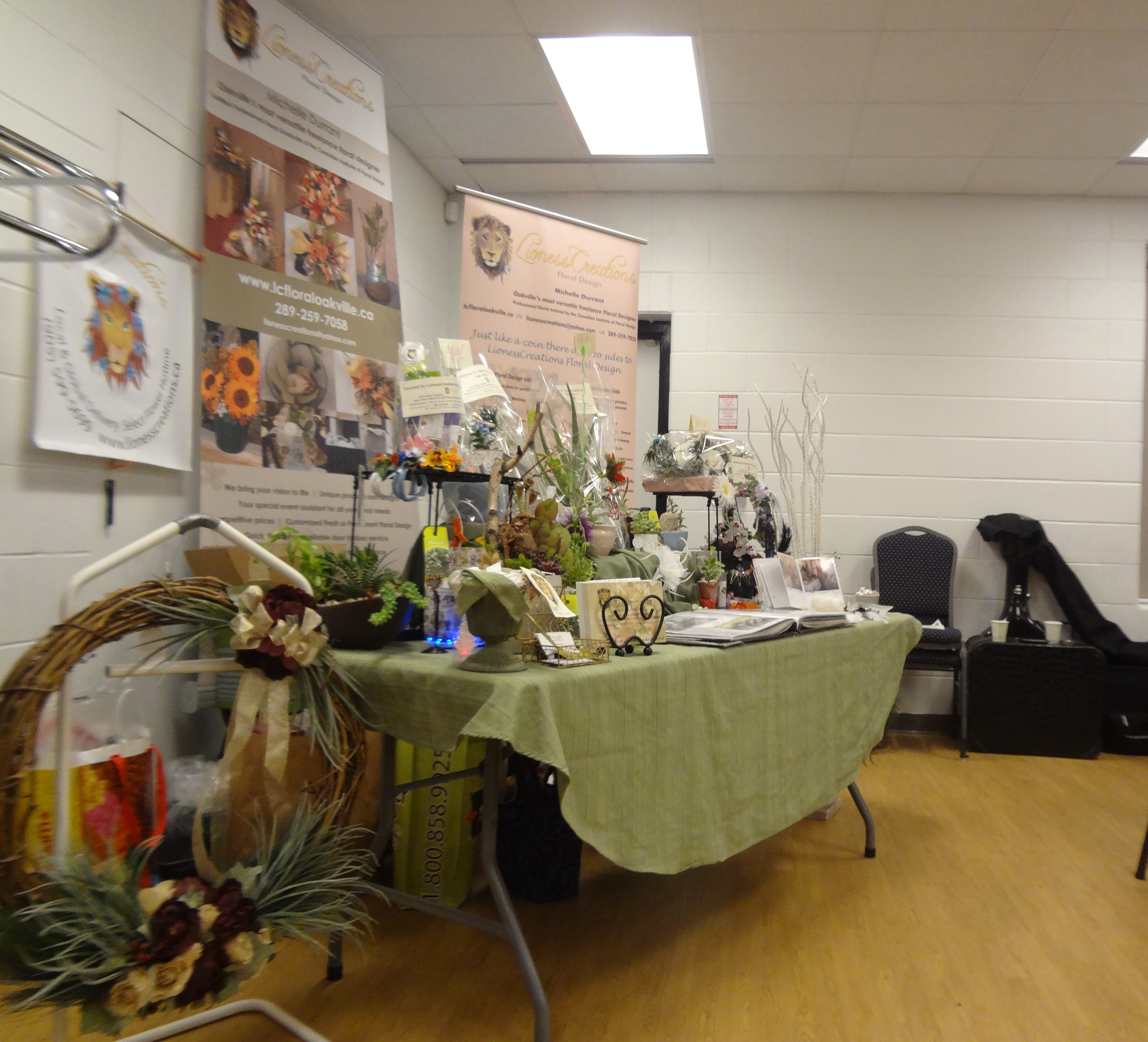 Burlington Memorial Gardens were sponsors for the first draw and winner Jennifer McKay is shown below with Michelle.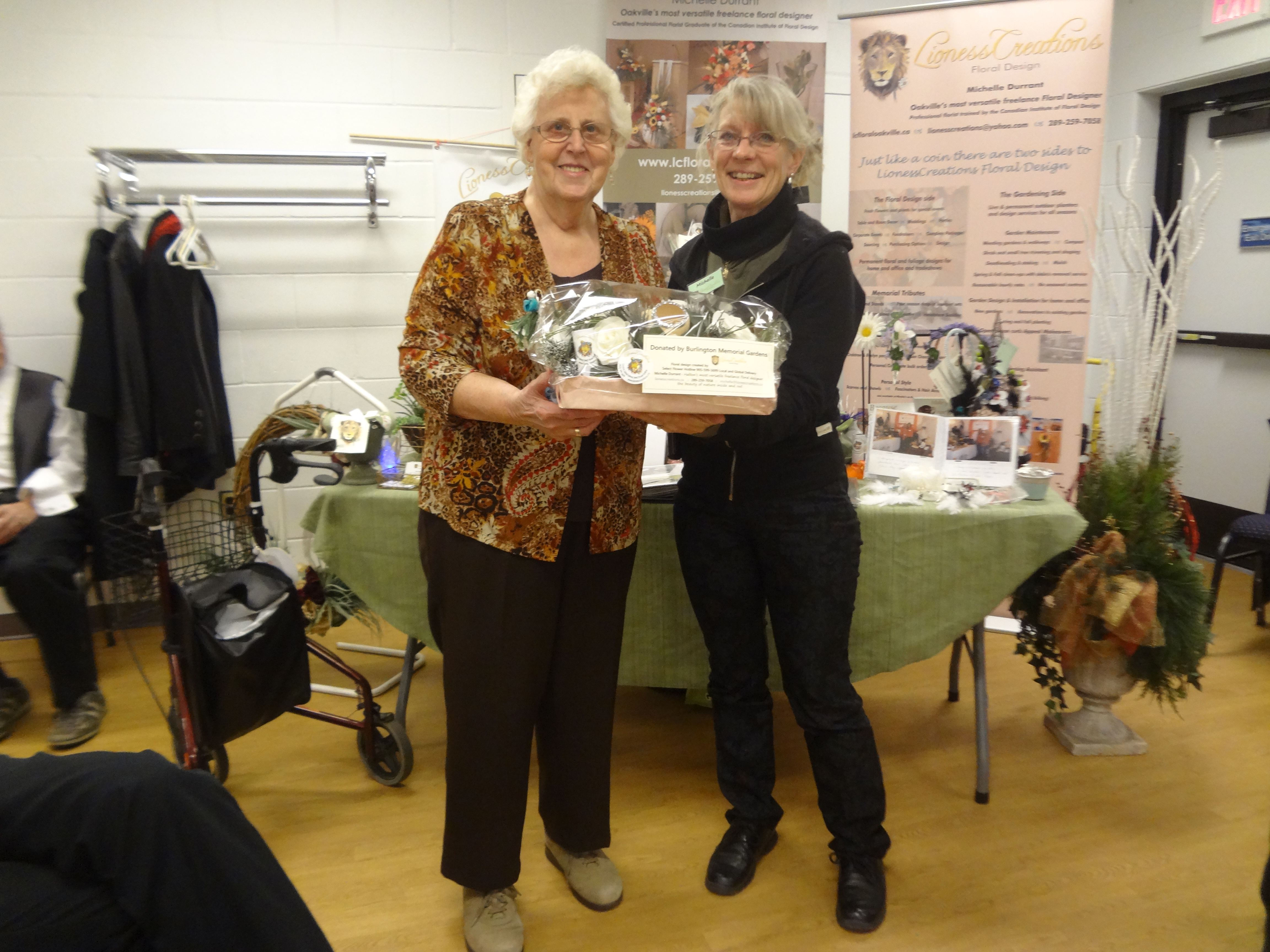 This was followed by the plant sponsored by Disability Tax Solutions with Ruth Anstice the winner.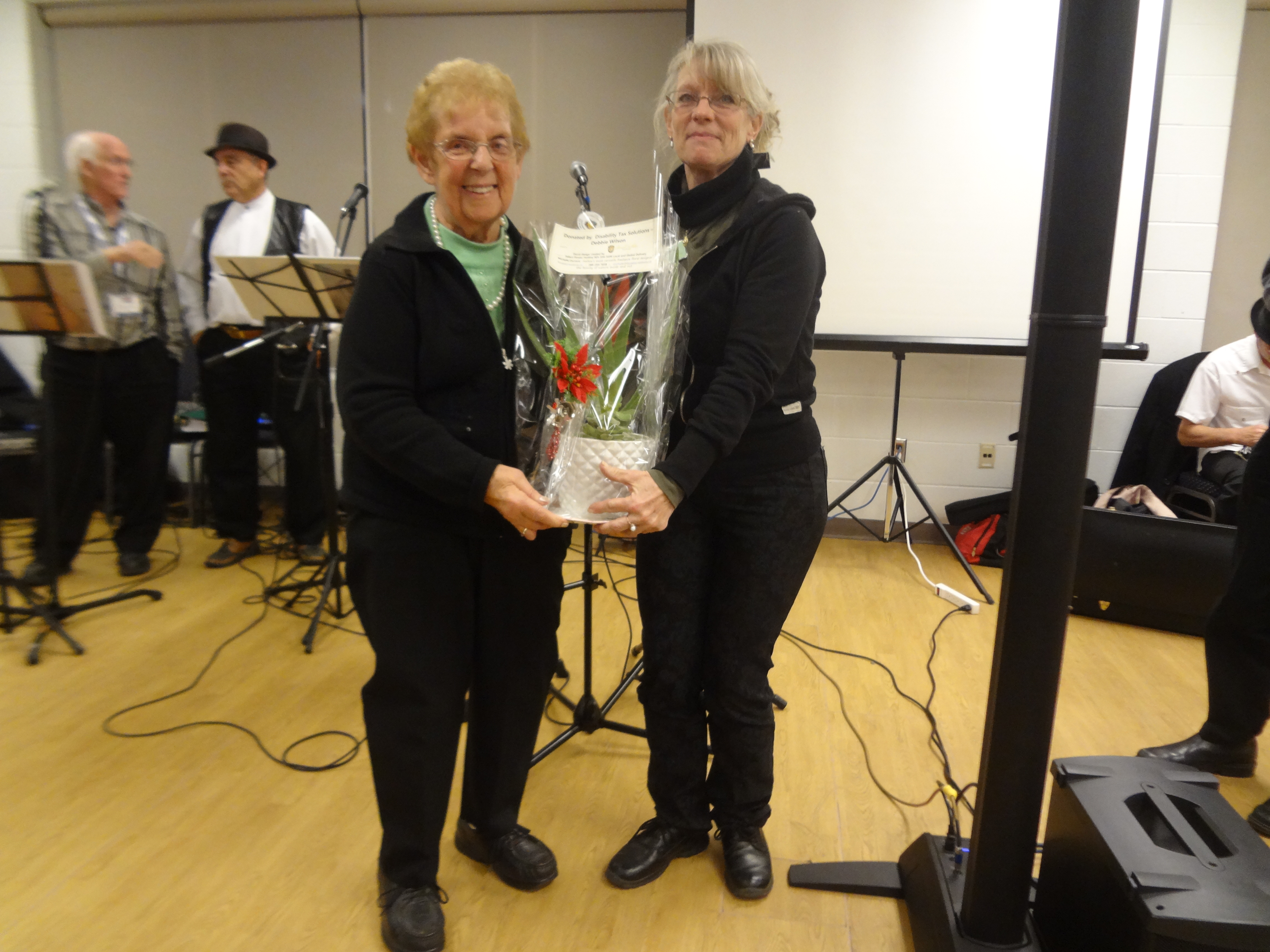 Next was the plant sponsored by tlc moving solutions with Biba Milinkovich the winner.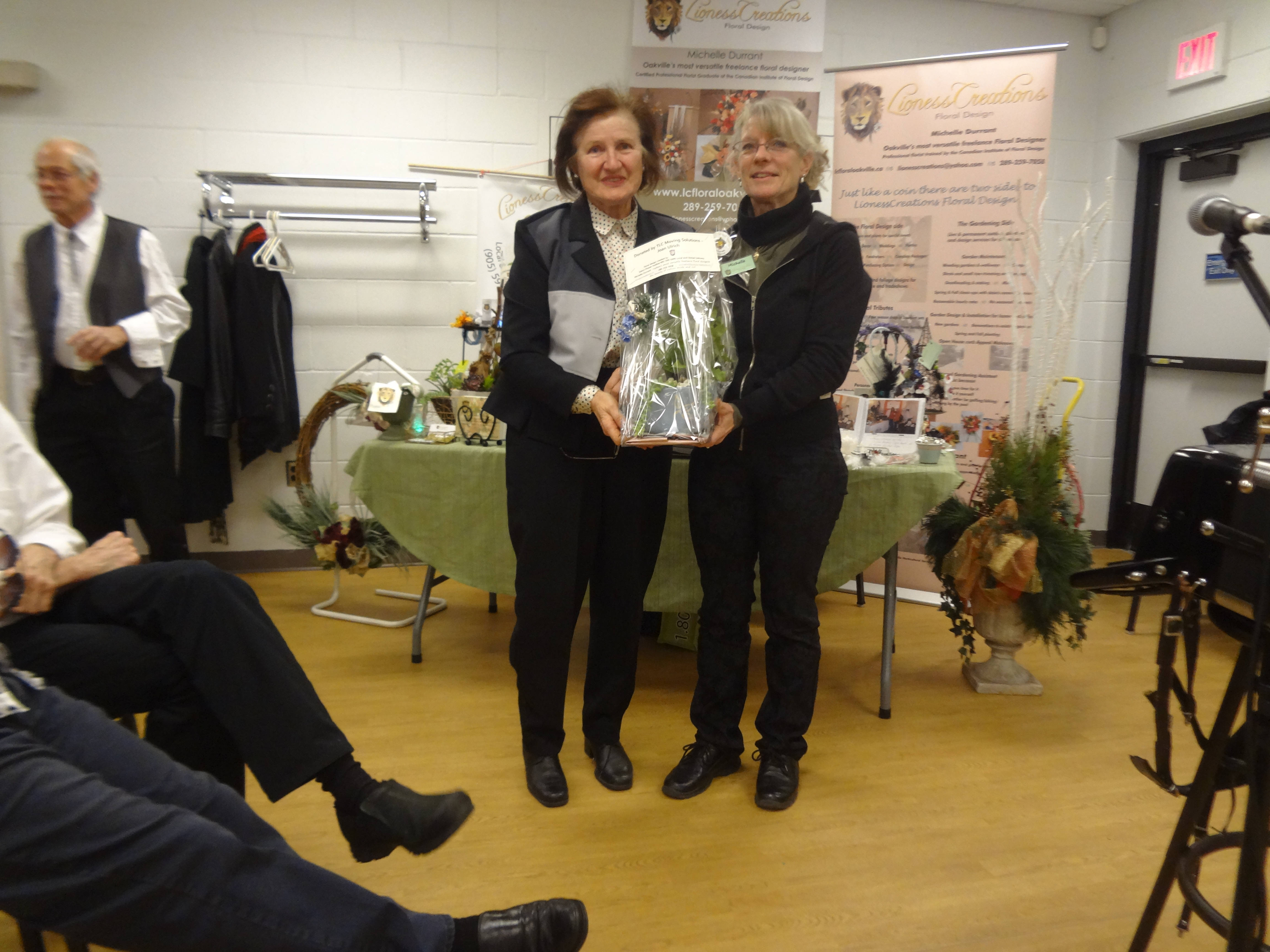 And last but not least Lioness Creations donated the final prize which was won by Paul DiNovo.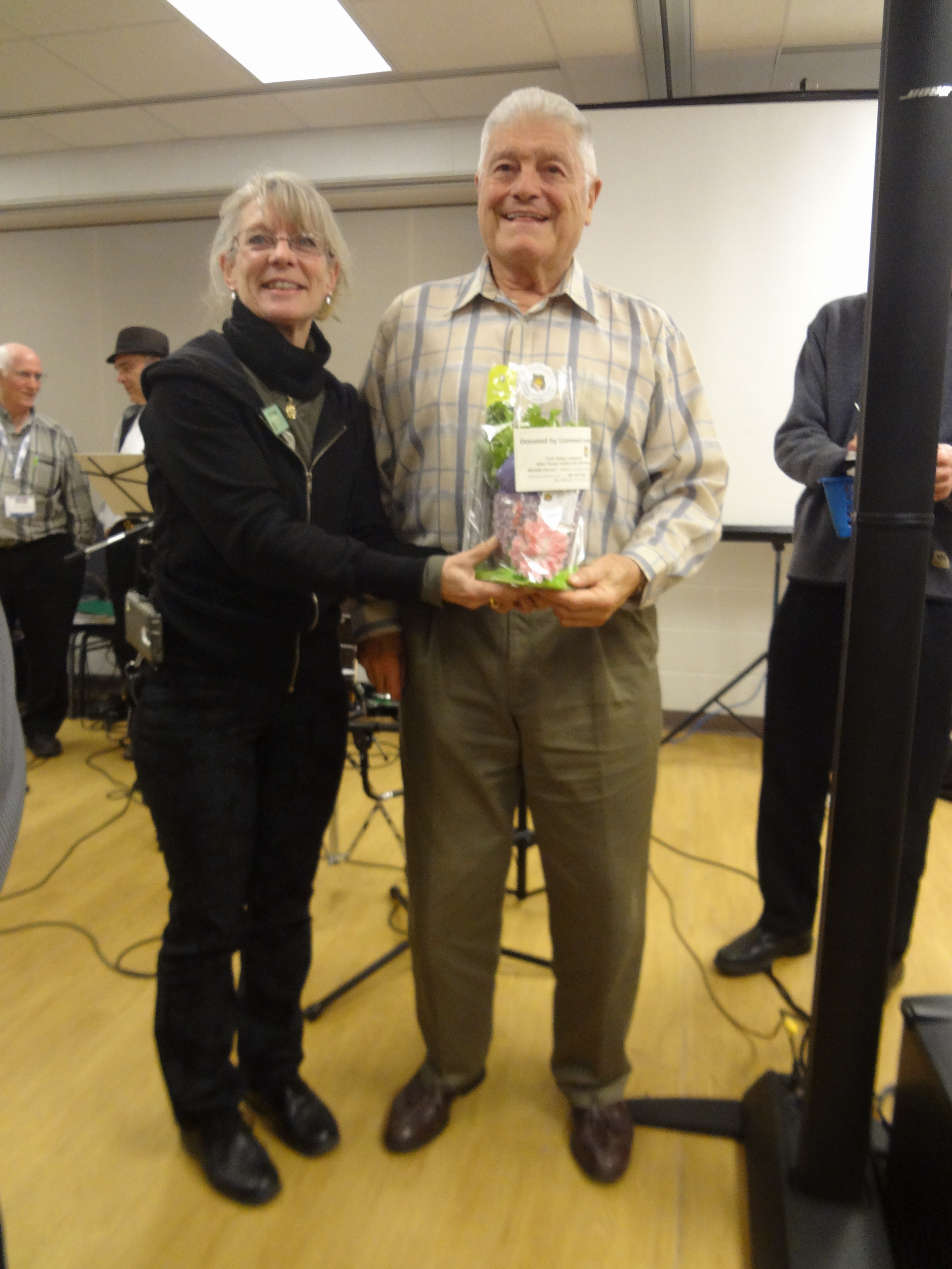 That brought our very successful evening to a close.