When: Saturday Nov 10
Where: The Central YMCA, 20 Grosvenor St.
(1 block south of Yonge/Wellesley subway)
Time: 10am-4pm
FREE ADMISSION   Bring friends and family, mom and dad.
WIN great prizes. DRAWS every hour.
Program Line-UP:
10 a.m. to 11:00 a.m.

St. Elizabeth: Helpful hints to stay healthy as we age.
Cancer Society: Cancer prevention.
Truestar: Exercise break
  11:00 a.m.
Keynote Medical Speaker, Dr. Vivien Brown: Health Tips for Seniors: Are You Up-To-Date?
Dr. Brown will present the most current information for Seniors about prevention, new immunizations (Shingles, Pneumonia), risk modification, menopause and andropause.
NOON: YMCA, Gentle Yoga Demonstration: Try it out. You can do it!
12:30 to 2:00 p.m.
IRIS Optical: Eye care and aging.
McLennan Insurance: Are you covered? Health Insurance/Medical/Dental/Disability.
Cancer Society: Available Cancer care services.
Healthy Habits: Good posture is key!
Investment Planning Counsel: Financial services.
2:00 p.m.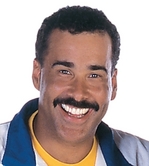 Keynote Health and Fitness Speaker, Hal Johnson, from TV's "Participaction" and "Body Break", presented by Truestar, the Fitness and Healthy Lifestyle Company.
2:30 to 4:00 p.m.
Dignity Memorial: How funeral pre-planning can save families money, conflict and grief.
CPR demonstration: New CPR procedures. In case of an emergency, what do I do?
 4:00 p.m. Program concludes
Thank you to our Sponsors!
IRIS Optical
Merck
Pfizer
Canadian Cancer Society
Exhibitor Table Sponsors:
Dignity Memorial
McLennan Group
Investment Planning Counsel (IPC)
ListenUP!
Premier Homecare Services
AgeComfort.com
Mosiac
DownSizing Diva
Dr. Kornelia Djetval, Chiropractor & Acupuncturist
CPAP (Therapy Integrated Sleep & Airway Management Centre)
Novartis
Baycrest
The Toronto Reference Library
Truestar Health
Healthy Habits
Revera Living
YMCA
CARP Toronto Chapter
Zoomer Health Wizard
Osteoporosis Canada
St. Elizabeth
Arthritis Society
Alzheimer's Society
College of Naturopathic Medicine
Insurance for Children
Related