Article posted November 28, 2011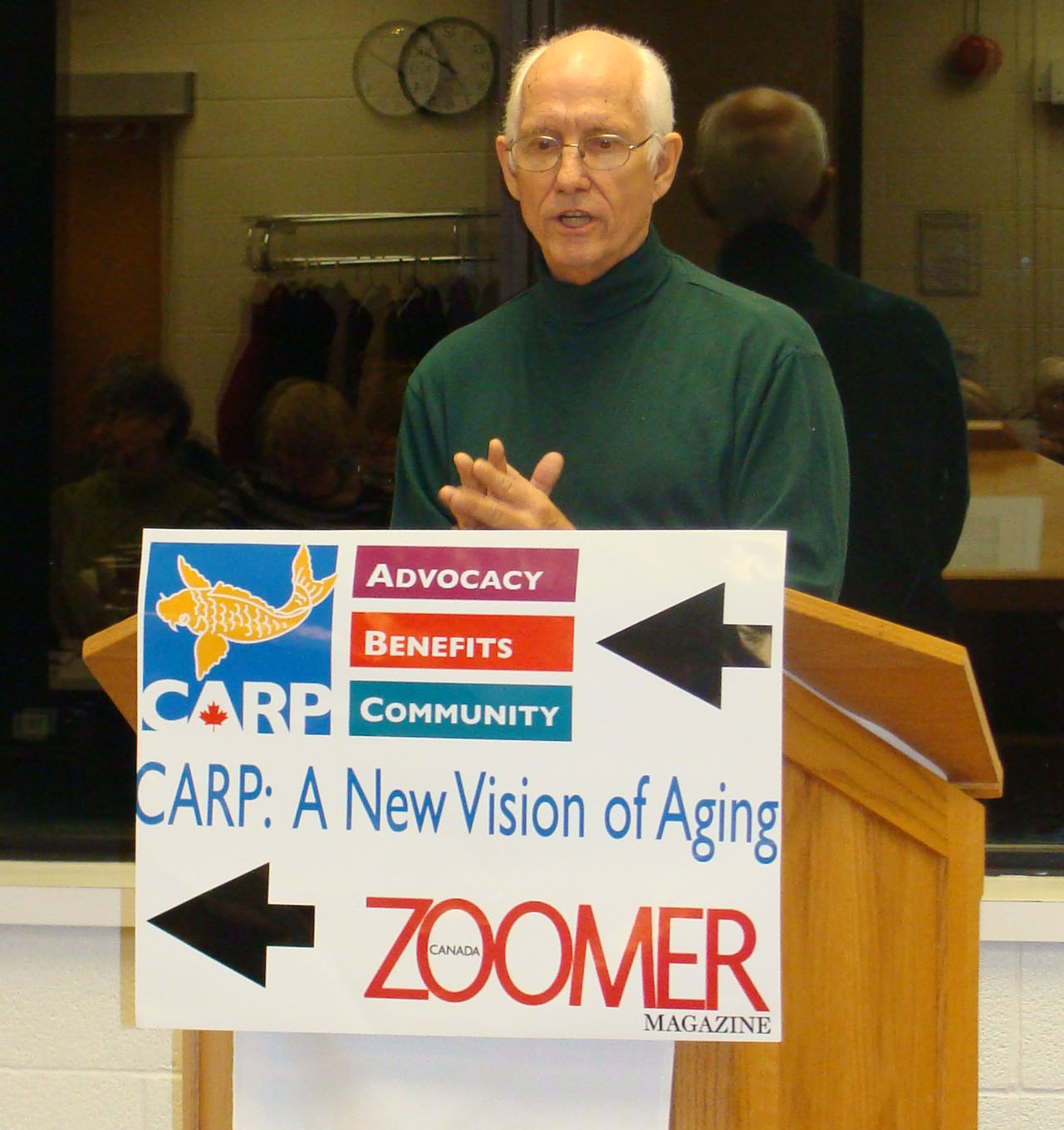 Chapter Chair Tom Carrothers outlining our Chapter Mission Statement
Mission
CARP Halton Chapter 3 is part of a National non-profit, non-partisan organization whose mission is to enhance the quality of life for Halton residents as they age.
Vision
To live in a society that allows residents to live active, independent, purposeful lives, as they age in the Halton Region.
Goals
1. To stimulate our members to take more interest in our local Chapter through regular communications with them and by soliciting their ideas and feedback.
2. Liaise with other similar organizations and to mutually promote our common interests.
3. Maintain a list of Services for seniors within the municipalities of Halton Region where our members can find information on items of interest or concern to them. This list will be on our website and in our monthly newsletters.
4. Develop and promote a Halton based benefits program for CARP members. i.e. discounts on retail outlets for seniors
5. To help promote an active life style
6. To advocate as and when necessary with Municipal Governments for senior issues in Halton, i.e. we would support or not in regards to their stand on senior issues.
To do this we will:
Organize monthly meetings across Halton Region that provides the opportunity for members.
to meet at the local level and be informed on topics of interest through the expertise of informative speakers
to be informed of CARP activities at the Local and National level
to express their ideas on what they would like the Halton Chapter to do on their behalf
to feel that they belong to a worthwhile organization that represents their interest.
Communicate with our members through bi-weekly emails, newsletters or our Local Chapter Webpage on articles and topics of interest.
Publicize our activities in the local media.