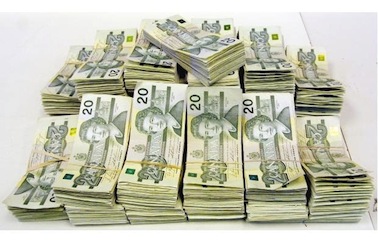 This article was published by Investment Executive on March 8th 2012.  To see this article and other related articles on Investment Executive website, please click here.
Research group proposes introduction of pooled target-benefit pension plans
New research argues that the new pooled registered pension plans won't do much to solve the retirement savings shortfall — and it recommends an alternative.
A new study from the Institute for Research on Public Policy proposes an alternative to the new PRPP. It notes that in the current environment, more than 60% of working Canadians don't have a workplace pension, and for those that do, the shift to defined-contribution from defined-benefit plans, has shifted the burden of managing the risks associated with a pension — such as longevity and the market performance of assets — to the worker, leaving workers more vulnerable.
The new PRPPs, which were recently introduced by the federal government, are supposed to help address these problems. But, the study says as these vehicles lack mandatory employer contributions, they "will do little to reduce risks for individuals".
Instead, it proposes the idea of introducing a voluntary pooled target-benefit pension plan, which would involve commingling assets across all participating workplaces to maximize scale and manage actuarial risk. To minimize costs, the PTBPPs would be required to maintain a minimum pool of $10 billion, with management fees capped at 40 basis points.
Employers would be required to make matching contributions, but those contributions would be fixed, as in a DC plan. And, as with the PRPP, these plans would be available to individuals and the self-employed. "Most importantly, upon retirement, members could expect a benefit within a target range, depending on market performance," the study proposes.
It suggests a minimum benchmark of 50% income replacement, which it says would require a slightly higher contribution rate than in many DC plans today. "While the target-benefit design would not eliminate the risk that benefits decrease due to market underperformance, the model proposed includes mechanisms to mitigate this risk," it says.
The study suggests that this model could be implemented within the legislative framework recently created for PRPPs, although this would require concerted action by the provinces to arrive at a common framework for implementation; and, it would require a willingness on the part of the federal government to support the enhancements to the PRPP.
"The PRPP is a promising first step, but in order for it to meaningfully improve pension accessibility and adequacy, we should look at it as a stepping stone to further reform. We believe that the changes we have described are both necessary and practical steps that will help ensure that future generations of retirees experience a standard of living in retirement that is stable and secure," the study says.
It argues that the PTBPP model would benefit both employers and employees. "For employers the proposed model would provide protection from pension cost volatility, and for employees it would offer more effective retirement saving through low administrative costs and reasonable retirement benefits. For many workers and employers this would be a vast improvement over their situation today," it says.
The study argues that the PTBPP would be less costly than a defined-benefit pension and a more effective savings vehicle than a defined-contribution model. For employers, it says the PTBPP model is more sustainable than a DB plan, and it limits risk much like a DC plan. Contribution costs may be slightly higher for employers under this model than under a typical DC or group RRSP plan, but employers would gain immense benefits for their employees, it says.
And, while employees would still face pension risks under this plan, the risks would now be collectivized in a more efficient and effective way than in a DC plan. Also, for members of a DB plan facing the prospect of conversion to DC, the PTBPP would provide a better alternative to preserve future benefits, it says.
"Perhaps most importantly for policymakers, this plan is a timely proposal with the potential to address many of the limitations of the PRPP within the existing framework of Bill C-25," notes report co-author and IRPP research director, Tyler Meredith. "Given the uncertainty surrounding the future of pension reform in Canada, it should be viewed as a practical step forward."
"On balance, the PTBPP that we propose would provide better pension coverage, cost efficiency and retirement income security for plan members than would PRPPs or most current private group or individual plans," it concludes. "While the PTBPP would not solve all the challenges facing Canadians in securing their retirement incomes, it should yield a less costly savings vehicle than traditional DB plans and be more cost efficient than DC plans."
Click here to read the Institute for Research on Public Policy's full PRPP Study