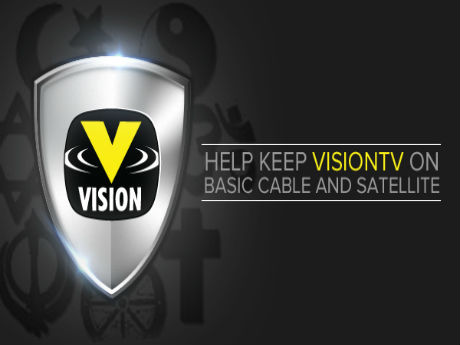 Help us keep VisionTV on basic cable and satellite.
ZoomerMedia and VisionTV play a very important role in supporting CARP's mission and New Vision of Aging for Canada.  The majority of VisionTV's viewership are Older Canadians.  VisionTV's programming reflects the spiritual, moral, ethical and social values that are the hallmarks of our society.
For the past 25 years VisionTV has been Canada's, actually the World's, only national multi-faith and multi-cultural television service. A 2012 survey indicated that an overwhelming majority (85%) of Canadians agreed that VisionTV should continue to be included in the Basic Cable and Satellite Service package of Channels.    However, under new CRTC rules, cable and satellite providers can remove VisionTV from the "basic" package. This means that VisionTV may suddenly become very difficult for you to find and access. Likely you will have to pay more and not all the programs you love may be available to you.
Canadians deserve to have access to VisionTV, the only multi-faith/multicultural broadcaster, and the only broadcaster that focuses its programming on CARP's demographic. Help us keep VisionTV on Basic Cable and Satellite Service.  Write a letter to the CRTC!
For details on how you can help, please click here
Your support is greatly appreciated.
Sincerely,
Ross Mayot
Vice President, Community Development