We are in this Together was the theme of this year's CARP AGM and all 52 Chapter Chairs embraced this vision. Bill Van Gorder, CARPs newly appointed Board member, expressed that he and his fellow veteran CARP Chairs "agreed that this was the best Chapter congress yet!"
Highlights included a presentation by PEI's Finance Minister Wes Sheridan on CPP, Moses' membership challenge to Chapter Chairs and the opportunity for Chapter Chairs to network and gain the tools to build their respective communities.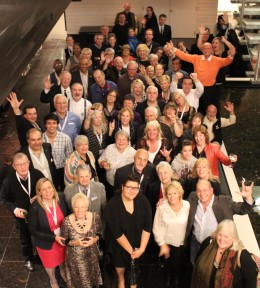 PEI's Finance Minister Wes Sheridan focused his presentation on CPP challenges and solutions reassuring CARP members that he whole heatedly agrees with CARPs aim to safeguard financial security as people age and wants to ensure "we have an adequate retirement income system." In Wes Sheridan's closing remarks he alluded to an old Chinese proverb that holds true for strengthening CPP: The best time to plant a tree was 20 years ago. The second best time is now. The next time Sheridan meets with his fellow finance ministers, he said he will tell them it's time to start planting trees.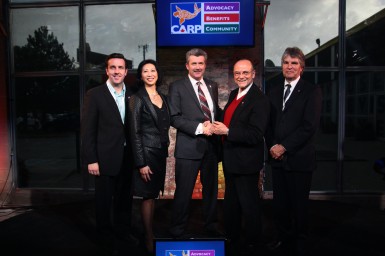 Moses shares in Wes' need to grow and develop, specifically as it relates to CARPs membership. Moses posed a challenge to Chapter Chairs that was presented at the AGM and reprised at the closing dinner where he announced a competition to stimulate membership growth ideas. Bruce Bird, North Fraser, BC Chapter Chair among many others said he "has already been thinking about Moses' challenge and how [his] team can generate the most meaningful ideas in our chapter."
Chapter Chairs also benefited from the new style and format of this year's AGM with breakout sessions that promoted increased communication between the Chairs and an opportunity to build and create meaningful events for our valued members across Canada.
"We made many friends among our fellow CARP Chairs, we were re-educated on many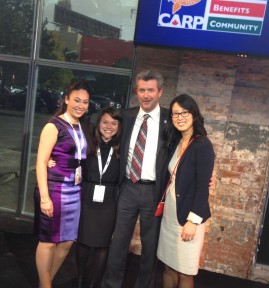 important  topics, the brain storming sessions were very productive, the discussion panels were inspiring and overall we left with a sense of purpose to serve our community through CARP", says Terry D'Silva, Markham-Richmond Hill Chapter Chair. Terry and his peers felt they were given the tools to enhance their communities and maximize their membership.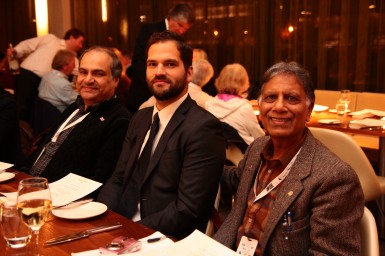 Bill Van Gorder also mentioned that he "heard nothing but praise and gratitude from the volunteers in attendance at the Chapter Congress who found inspiration, guidance and solid content in all the sessions."
Based on feedback from our Chapter Chairs, the volunteers who selflessly push CARPs mission, we know that we have laid the foundation for a successful year and that our goal to create a national movement with new members will be achieved. We really are in this together!
Thank you to all of our delegates who made this year's AGM successful.