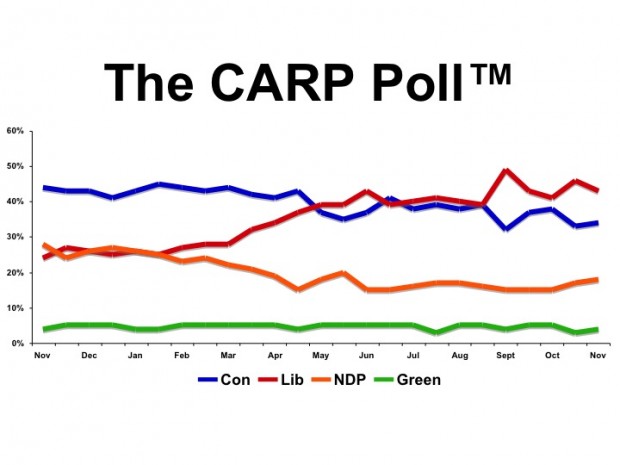 Key Findings
November 15, 2013: CARP members are frustrated that the federal government will not act on enhancing CPP, they see the government's stated reason, a weak economy and threats to job-creation, as disingenuous and they are convinced the government will not act because of an ideological bias against social supports in general and CPP specifically.
Virtually all members collect CPP, it accounts for, on average, about 30% of their income and they agree this is not enough. They agree Canadians can't save enough for retirement and they say they couldn't have either in this economic climate.
There is wide agreement that enhancing CPP is the only logical solution to this problem, and that others will not suffice. While they like the idea of supplementary provincial plans, all agree enhancing CPP is preferable. They recognize the opposition to CPP enhancement by some provinces is more ideologically than truly regionally motivated.
Wes Sheridan's PEI plan for gradually enhancing CPP is well-liked and there is agreement it is affordable and not risky. Members agree that enhancing CPP now for a benefit that will only accrue to future generations is the right thing to do, and most will deny the government their vote if it doesn't act accordingly.
The Liberals continue to lead the Conservatives in voting preference, and the NDP is in third place.
Click here to download the full report
CPTG12345