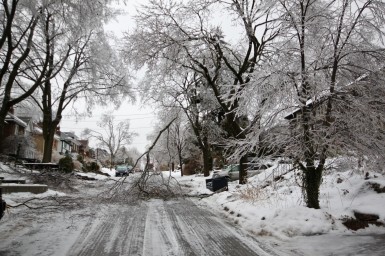 CARP Winter Poll Report: Key Findings
January 24, 2013: As many as one third of CARP members suffered from the Christmas ice storms, most from power outages. While most claim to be well prepared and all have emergency supplies on hand, a significant proportion had no support network in place during the storm, and some had medical conditions that made life without power difficult.
Food preparation and storage is a problem for some, and power, heat and water are seen to be the most important utilities lost, which may explain why a significant minority of members own generators.
Most find winter not very severe, most deal with it well and few have Seasonal Affective Disorder, but more than half know someone who needs assistance getting through winter, especially shoveling snow and going grocery shopping.
Members are equally likely to say free municipal snow shoveling, activity centres, tax credits on fuel and free shopping shuttles are services which would make winter easier for aging Canadians.
The Liberals and The Conservatives have settled into a consistent one-two relationship with the Liberals in the lead. The NDP trails both.
Click here to download a full PDF copy of the report