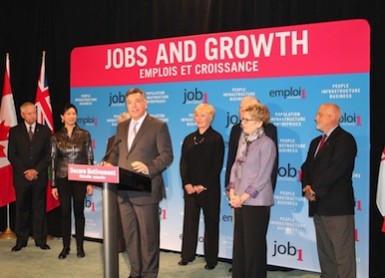 The province of Ontario expects to announce details of its provincial pension plan in a few months, according to the premier.
Its our plan to bring this forward in the spring, Kathleen Wynne told reporters at Queens Park on Tuesday. This is going to be a quick process because we have said that we are going to, in the very near future, bring forward a plan.
This week, the province named a Technical Advisory Group on Retirement Security made up of six pension experts to help advise it on the creation of a provincial pension.
Wynne added that the plan needs to have a mandatory aspect to it in order to make it viable.
Bill Morneau, a member of the advisory group and executive chairman of Morneau Shepell, said a mandatory plan will help make sure people save enough for the future.
This article was published by Benefits Canada on January 30th, 2014. To see this article and other related articles on their website, click here.
One of the things were going to think about is whether, once you have that mandatory approach, there is a way that people who already have saved enough can opt out, he said. And thats a question that we need to address.
Susan Eng, vice-president for advocacy at CARP and also a member of the advisory group, said CARP members are supportive of a mandatory plan.
She said most of its 300,000 members have a very good idea of what it takes to save for their own retirement and what it takes to get by in retirement.
And with their wisdom and with their experience, they can tell us that, had they not been forced to save when they were younger, they wouldnt have, Eng explained. They see that people havent saved enough. They themselves havent saved enough.