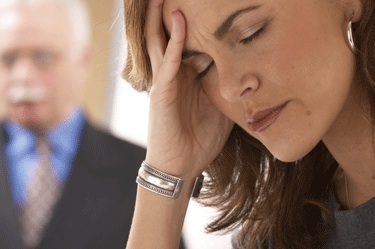 The other day my clinic coordinator had just taken the history from a female patient and came to discuss it with me before I was off to examine her. I feel sorry for the daughter, my clinic coordinator said. She appears very concerned about losing her job, given the mothers medical problems.
My patient was an 82-year-old woman sent to me by her family doctor. She was brought to my clinic by her 47-year-old daughter (lets call her Ms. M.). My patient, born in old Europe had immigrated to Canada well over half a century ago. She had been a housewife all her life and was living with Ms. M. for the past 25 years. She had 3 other grown up kids, all married with families, living in Western Canada or the States, but her sole support was the daughter with whom she was living. Ms. M. had been divorced several years ago and had no children of her own. The pair lived in a very modest bungalow in the east side of Toronto. Ms. M. had been working for several years with a medium size company in a clerical position.
My patient was a very frail elderly woman who seemed quite unsteady in her feet and at times somewhat confused. She had several medical problems such as osteoporosis (thinning bones that are prone to fractures), diabetic neuropathy, high blood pressure, a heart condition, and significant balance problems that had led to several falls. I examined her and made several recommendations regarding the type of medications that could be helpful for both the pain from her back (an area with osteoporotic fractures) and her feet due to diabetic neuropathy. But there was a problem. Starting these drugs and changing gradually their dose until an effective level was obtained, was problematic for a frail elderly person with poor balance. These types of drugs can have side effects such as dizziness and confusion, which may lead to falls (in her age these falls could prove lethal). Additionally, if the patients have eyesight problems, they are at risk of taking more pills than prescribed and overdosing. This is why I ask before I start such medications if there is adequate supervision for my patients by a caretaker (family member or personal support worker if they live at home, or attending staff in a long term care facility). A worker from the local community service was visiting twice a week a couple of hours each time to assist my patient with personal hygiene. This was not enough when it comes to supervision for medications that have to be taken few times a day, given the fact the daughter was away minimum 10 hrs a day.
I cant offer such supervision the daughter exclaimed with desperation. I am taking so much time off work to attend to her care (emergency and doctors visits, getting sick etc.) that I have been given notice lately by my boss regarding my poor attendance at work.
I called her to my office. Ms. M. have you thought of placing the mother in a more supervised environment? She really needs around the clock supervision.
I have, she said breaking in tears, but this will never happen. She adamantly refuses to go, no matter what. I offered to speak to my patient, but Ms. M. advised me it was not a good idea.
About 17-18% of all patients referred to my clinic are between 65 and 100 years of age. The situation I saw with Ms. M. and her mother is not unique at all. On a number of occasions I have been approached by family members to discuss with the patients placement in a more supervised environment, particularly when they live alone or when family members are working long hours with no ability to stay off work to look after the frail elderly parent. In a few situations my talk with my patients was a fruitful one, as once they were in a more supervised environment, I was able to prescribe appropriate medications, dispensed regularly by the caretakers, which in turn reduced my patients pain and improved their quality of life.
Ms. M. and her mother reminded me of the issue of caregiving in our country. The Daily published a Canadian Study from Stats Canada on September 10, 2013. In 2012, 8.2 million Canadians or 28% of those 15 or older took care of a family member or friend. Women accounted for 54% of the caregivers, while 44% of the caregivers were between 45 and 64 years of age. Most often ailing parents were the recipients of care with 39% of the caregivers taking care of their parents and 9% taking care of in-laws. Women caregivers provided the longest hours of caregiving, with 17% devoting 20 or more hours per week in such activities. Furthermore, more than a quarter of the caregivers (28%) or 2.2 million people in Canada were "sandwiched" between taking care of a parent or relative and raising children.
To come back to my own patient, I did not prescribe any medications but I sent my recommendations in a letter to the patients family doctor (though I did not think he was in any better position than myself to prescribe medications).
Angela Mailis Gagnon, MD, MSc, FRCPC(PhysMed)
Director, Comprehensive Pain Program,
Senior Investigator, Krembil Neuroscience Centre
Toronto Western Hospital,
Chair ACTION Ontario www.actionontario.ca