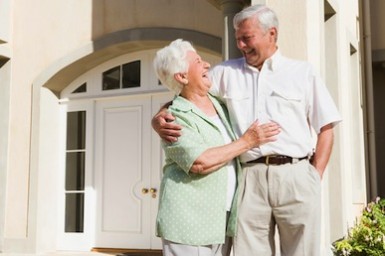 New figures from Statistics Canada show that 92 percent of all seniors aged 65 and older are living at home, while the majority of seniors in private homes are living as a couple or in a common-law relationship.
A long-standing stereotype has been thoroughly debunked with new figures from Statistics Canada showing that 92 percent of all seniors aged 65 and older are living at home rather than in collective dwellings, such as nursing homes.
It counters the stereotype of seniors, said Susan Eng, vice president for advocacy at CARP, a nonprofit focused on seniors.
The issue here is that todays seniors are not your grandmothers seniors. There is a huge difference in terms of attitudes and expectations about what they ought to be doing.
The findings show that the majority of seniors living in private homes are living as a couple or in a common-law relationship, estimated at 76 percent for men and 49 percent for women. The figures also suggest many in this category are increasingly remarrying.
This article was published by The Epoch Times on February 26th, 2014. To see this article and other related articles on their website, click here.
The challenge is that single seniors face higher levels of poverty than couples and women more than men, said Eng. That becomes a challenge in terms of social policy.
The findings also show that a significant number of seniors live alone: 35 percent of women and 17 percent of men.
The transition to unmarried status can have consequences on the financial and emotional well-being of seniors, notes Statistics Canada in its report.
Figures show the number of seniors living with people who are not spouses or common-law partners;mostly relatives;has declined. Only 16 percent of women and 7 percent of men live in these arrangements.
The whole issue of housing choices is a big one. This trend has sparked that conversation. There is a big issue nowadays with what to do when you cant live independently, said Eng.
Youre not ready to check into a nursing home. Do you like living with other people? Do you want someone to go to the house? Can family take you in? These are huge social changes right now in front of us.
The number of seniors living in collective homes declined between 1981 and 2011. An estimated 35 percent of women aged 85 and older lived in shared spaces in 2011, compared to 41 percent in 1981. During the same period, the number of men living in a similar position dropped to 23 percent from 29 percent.
According to Prof. Stephen Katz, a sociologist at Trent University, one of the biggest challenges is a shortage of nursing homes.
Our population is aging and so there is more demand for nursing homes. There are waiting lists that are from six months to three years for some of them, said Katz.
We dont have a surplus of nursing homes by any means and that has become a real issue in cities like Toronto.
Another problem, explains Katz, is that private home care, although cheaper, creates difficulties and relies extensively on family members or spouses to organize. However, the bigger issue remains that the challenges presented by an aging population are not being recognized.
The poorest groups are older, as well. We dont just have a growing older population;we have a growing older, poorer population. This is going to present enormous challenges way beyond our debates around CPP, he predicts.
Both the research and resources to address the seniors issues exists, but at present a lack of political will and long-term vision are barriers to progress, said Katz.