Strengthening Canadians Financial Consumer Protection Framework
Canadian investors need strong consumer protection regulations to ensure that they are able to navigate Canada's financial system safely while effectively managing and planning personal finances and investments.
CARP's Submission to the Federal Finance Department on Strengthening Canadians Financial Consumer Protection Framework, released February 2014, focuses on Canadians financial consumer concerns by issuing a series of recommendations focused on making the financial system more fair, transparent, accountable, and consistent for all Canadian financial consumers.
Over 30% of CARP members polled have been victims of financial fraud or know someone who has been defrauded. Not surprisingly, almost all CARP members polled (97%) believe that financial advisers should be regulated like lawyers and accountants so that those who breach their professional standards would no longer be allowed to practice.
CARP's recommendations reflect the concerns of CARP members and many Canadians who are calling for better financial consumer protection. CARP recommends that the Canadian government make banking accessible and affordable (ensuring alternatives to online banking), regulate and standardize Powers of Attorney for all federally accredited financial institutions, legislate a duty for advisors to act in their clients best interests, create clear pathways for redress and compensation, as well as create a dedicated independent complaints review agency that has the authority and mandate to investigate and prosecute.
Canadians need to know that they can effectively plan and manage personal finances without undue hardship.
You can read more of CARP's recommendations by clicking here: CARPs Recommendations on Strengthening Canadians Financial Consumer Protection Framework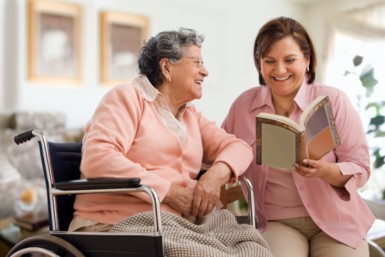 It is Time to Increase Support for Canadian Caregivers
Millions of Canada's informal caregivers need better support to ensure that they can continue to provide care to older Canadians while maintaining their own jobs, finances, and health. That is why CARPs New Vision for Caregiver Support brief, released February 2014, makes a series of targeted recommendations that focuses on helping caregivers and the older Canadians they care for.
Over 8 million informal caregivers in Canada provide care to family members or friends with chronic conditions, disabilities, and other health needs. Informal caregivers are unpaid caregivers that provide the critical support and care that allows Canadians to recover from illness and age at home. Most caregivers do not receive financial support, adequate training, and support for providing heavy home care. This needs to change.
CARP is calling on the government to recognize the valuable role informal caregivers play in taking care of older Canadians by increasing financial support for all caregivers who provide heavy care, enhancing and making refundable the caregiver tax credit, and providing caregivers with workplace protection and leave policies, respite options, national home care funding, and caregiver training and support integrated with the formal health care system.
You can read more of CARP's recommendations by clicking here: CARPs New Vision for Caregiver Support