C.A.R.P. Chapter 56 is proud to sponsor and support this important initiative – The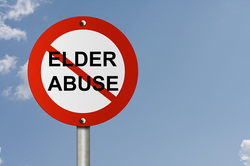 program will focus on elder abuse awareness and empowering seniors to support, mentor and share their skills and experiences with other seniors who are experiencing situations of abuse or isolation. By becoming a part of the social network, members can help others identify if they are being abused and provide the resources and support to decrease isolation. As well as providing one-on-one ongoing support, they program offers family caregivers the resources, support and tools to prevent abuse from happening.
Mission Statement
Seniors Empowering Seniors Program aims to empower seniors that may be or have been victims of abuse with support from a trained senior peer mentor.
Senior peer mentors support seniors to improve their quality of life, by providing a confidential one-on-one support service where questions can be answered and solutions for problems can be found, while supporting dignity respect and nothing less.
Vision Statement
The Seniors Empowering Seniors Program envisions a community in which every senior experiences dignity, respect and nothing less. Providing a confidential one-on-one support service for seniors led by senior mentors will empower and teach seniors to recognize when they are being abused and how to utilize the resources that are available to them to help them get out of an abusive situation. The program will also provide support and resources for the caregivers of an aging loved one to take a preventive approach to elder abuse.
It is expected that through offering meaningful volunteer opportunities for seniors it will give them a sense of usefulness, allowing them share and use their knowledge and skills. It will create a feeling of accomplishment and self- worth allowing them to be a valuable and needed resource to the seniors in their community.
To volunteer for this program, please contact Shelley Portelance at 905-433-9266