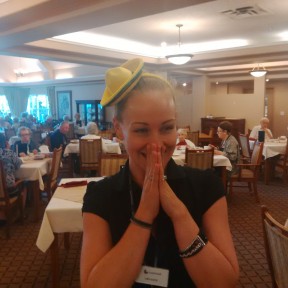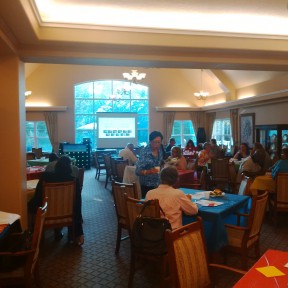 The CARP Mississauga Summer BBQ was a great success!! In line with the Spanish theme, Professional Spanish Learning gave a short Spanish lesson. Cruise Holidays | Luxury Travel Boutique gave a presentation on Spanish speaking destinations. Perpetual Rhythms gave a Spanish themed dance lesson.
For the last CARP Monthly Meeting to be held at Chartwell Regency this rotation, Lisa Quick organized some delicious Spanish themed food including a wonderful guacamole and a fabulous dipping sauce/salad dressing with a bit of a kick to it! To top it off there was a great cake for dessert.
Door prizes, exhibitors and general socializing combined with wonderful weather made the event a great time for everyone.
Thanks again to Chartwell for hosting us for the last six months and especially for the CARP Mississauga Summer BBQ!
Can't wait for next year!!