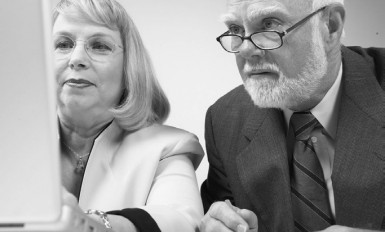 CARP VP of Advocacy Susan Eng was interviewed for a Globe and Mail story that was published July 24th, 2014. The story examines the benefits of a trend that is sharply increasing; working part-time after retirement/going back to work. According to the Chamber of Commerce, 37 per cent of people older than 55 participated in the labour force in 2013, up from 24 per cent in 2000. Susan provided the following insights regarding the reasons we have seen such a stark increase in seniors working into retirement:
"Part-time work is a big issue with members of the Canadian Association of Retired Persons (CARP), says Susan Eng, the group's vice-president for advocacy.
"The good news is that people are living healthier, longer lives and they want to carry on working because they enjoy it and want to contribute," Ms. Eng said. "The bad news is that people can't afford to retire. They have to keep working. It's because of the devastation of the markets a few years ago, it's about people not saving enough for retirement, and their kids are not getting jobs, so they are having to help them out, too."
The article is worth a read – it contains some tips that might be useful to seniors considering how going back to work might impact their financial planning and retirement savings. Remember that working part-time can have a "double-effect" on your finances:
"Gordon Stockman, principal financial adviser at Efficient Wealth Management in Toronto, points out that working part-time can have a "double effect" on your finances.
"If I take a part-time job, it's not just that I'm making $10,000, it's that I'm not using $10,000 from my retirement fund," he said. "I'm also continuing to make more investments. So there's a big impact on delaying the cash flow from your retirement nest egg. If you're making $10,000 a year, it might have a $20,000 to $25,000 effect on your future."
The article goes on to dispel some common misconception about taxation and outlines the point at which you have to watch out for OAS clawback. Click here to read the article.