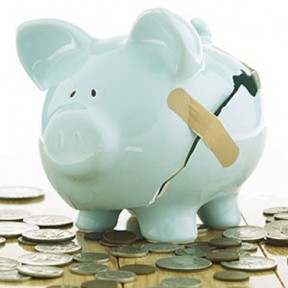 A new report released by the Canadian Foundation for Advancement of Investor Rights, or FAIR, outlined a series of recommendations to remedy the current issues with the Canadian system put in place to prevent investor fraud. To read the 56-page report please click here.
The report says that Canada lacks a formal strategy to adequately protect the public against investment fraud and that the system we have put in place is too fractured to be optimally effective. It would seem that CARP and FAIR are in agreement on this point. In our proposals requesting the creation National Securities Regulator and Enforcement Agency we have often raised these very same issues.
Until a more all-encompassing and/or permanent solution is developed, Lindsay Speed, legal Counsel to FAIR suggests that would-be investors verify to ensure that anyone offering them an investment opportunity be registered with at least one industry self-regulator, registries can be found at: www.aretheyregistered.ca. This wont necessarily prevent fraud but if the adviser or firm is not registered the investor can definitely see this as a red flag.
The report and its recommendations are most informative and most interesting. CBC News published an article that provides a good executive summary, click here to read the article and/or see an excerpt below:
Although high-profile cases are rare, investor fraud is a genuine problem in Canada, FAIR and others says. In a separate report Monday, the Ontario Securities Commission says its new fraud enforcement wing, working with the OPP and RCMP, has started 14 investigations between May of 2013 and March 2014. The new agency laid criminal charges in three other cases and has also commenced four "quasi-criminal" proceedings ; meaning that the case shares only some of the qualities of a criminal prosecution.
Although Canada has many different agencies focused on protecting investors in theory, the reality is that actually cracking down on investor fraud is inconsistent across Canada. While we believe that enforcement departments at Canadian securities regulators  are well-intentioned and proficient in their area of expertise, we were not assured that regulators are well-aware of how much fraud is perpetrated across Canada or in particular jurisdictions, the report states.
FAIR, which receives funding from Industry Canada, says individual investors who report fraud are very few and far between, so that the number of complaints received would likely only be the tip of the iceberg in measuring the prevalence of investment fraud in Canada.
When asked why most affected Canadians do not file complaints, Lindsay Speed, Legal Counsel to FAIR explained to the CBC that there are a number of reasons. "Embarrassment is a factor, but also there is no motivation, a belief nothing will happen when they report that fraud." She adds that others "don't know where to go to report it."
And of the complaints filed, most are not publicly available. FAIR says "securities regulators publish varying amounts of information while there do not appear to have been any publications in recent years by police agencies. This is problematic, as investors have been found to have a low awareness of securities regulators, and appear to be more likely to report investment fraud to police agencies.