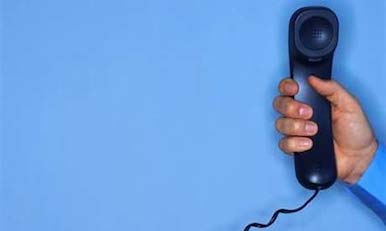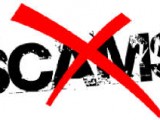 This week witnessed yet another case of fraud targeting seniors when a woman in BC found that a fraudulent 1-800 scheme has been withdrawing money from her account for several years. Following the release of the Go Public segment on CBC News, CARP Advocacy went on CBC Radio to answer questions that listeners across Canada had on the topic.
The article pens out a story of  a couple, Mary and Ron Bryce who have been married for 65 years, during which Mr. Bryce was always responsible for household finances. After Mr. Bryce was moved to a long-term care facility, Mrs. Bryce was left unaware of their financial arrangements. In making attempts to manage the bank statements, Mrs. Bryce asked a family friend, Mr. Christie, to help. While sorting through the paperwork, it wasn't long until Mr. Christie noticed suspicious transaction activity in the amount of $19.90 which was automatically transferred to ITD 1-800-533-5964, a transaction that Mrs. Bryce was not familiar with.
Many others have shared their complaints and warnings about this scheme on 800notes.com, a free reverse phone number database that allows user to check and share information on the origin of calls they receive from unknown numbers. The comments on the web-site describe a pattern of phone calls and sales pitches made to seniors to persuade them to sign up for international travel insurance or medical service plan by sending an enrolment payment of $5.95 using a cheque. After which, the majority of comments stated that the monthly withdrawals of $19.90 would commence.
Go Public found that the 1-800 number belongs to a U.S. company registered to two organizations: Physicians Health Care Program and Physician Health Program. When Go Public contacted a customer service operator, they were told that the company offers its Canadian customers travel and merchandise discounts through mailed in vouchers in exchange for monthly fees. Mrs. Bryce said that to her knowledge, the discounts were never used by herself or Mr. Bryce.
Mr. Christie pursued this concern further and spoke to the bank and as soon as the teller was made aware of the problem a temporary block was placed on the debit. Mrs. Bryce hopes that the withdrawal does not return in the coming months. These kinds of fraud schemes cost Canadians over $16 million in 2012 alone, according to the Canadian Anti-fraud Centre. What surprised Mr. Christie the most was that it took the bank seconds to identify the transaction as a scam, yet over the course of several years during which this type of payment was made, the bank made no attempt to bring this issue forward to the client, which concerned Christie.
Banks have a responsibility to protect clients from fraud
Susan Eng, Vice President of Advocacy at CARP responded to the issue on CBC radio stations across Canada saying that "the issues with bank accounts and unrelated charges is something that happens all the time and it's very common that people review their bank statement after the fact and see charges they don't recognize. The question then becomes, 'How did it get there'?"
CARP is calling on all Canadian banks to take more responsibility in protecting clients from these kinds of fraud schemes. The technology and mechanisms are already in place to monitor financial transactions when it comes to banks defending themselves from client's actions. Banks already do suspend credit and debit cards if they suspect unusual activity. Ms. Eng suggests that same should be done to protect clients, urging banks to extend the reach of financial protection and anti-fraud practices to involve day-to-day banking of their customers. For instance, if there are charges on the account that are inconsistent with past purchasing record, the bank can send an alert by freezing the account and contacting the account holder to inform them of suspicious activity. Also, tellers have the discretion to flag suspected fraud and bring it to the attention of the client.
Protecting yourself from fraud
There are some do's and don'ts that CARP recommends to members in order to limit their exposure to fraudulent activity. First is to not give out personal financial information and not to enter into direct withdrawals, as such arrangements are difficult to get out of.
It is also important that both spouses be aware of their financial activities and arrangements to avoid the kind of situation Mrs. Bryce found herself in. To be proactive, CARP recommends that people create a 'just in case' folder containing information about direct deposits and withdrawals from shared account, list of expected expenses, withdrawals and contacts for accounts amongst other financial information that would be necessary for the surviving spouse to regain control of their own finances.
It is important for couples to share financial responsibilities over common accounts, to always be in the 'know' of finances. Also, making oneself aware of the common fraud sources, techniques and technologies used to perpetuate fraud is increasingly important. Financial literacy is important in protecting oneself from fraud, but must be used in conjunction with banks doing their part in reporting any suspected source of fraud.
December 2, 2014
To learn more about Fraudulent practices click here
Tips on avoiding Scams and Fraud
Tips on avoiding Telemarketing fraud Royal Canadian Mounted Police
To learn more about Mass Marketing Fraud & ID Theft Activities