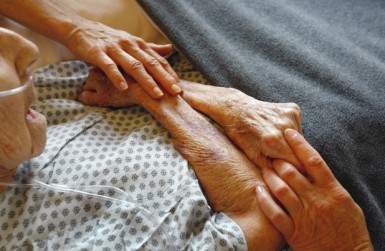 The Auditor General of Ontario released its annual report on December 9, 2014, which looked at the state of palliative care in Ontario. The results revealed an overall dismal state of palliative care services in Ontario, which has led to inequitable access to palliative care, inefficient use of funding, and a patchwork of varying services and standards across the province.
The report highlighted the major gaps and challenges of palliative care services in Ontario that compromise the health and well-being of individuals:
Lack of an overarching strategic policy framework for delivery of care – The audit revealed there is no leadership from the Ministry of Health and Long-term Care to develop a strategy framework to provide system coordination and implementation. Instead, palliative care services were initially developed in a patchwork fashion due to individual healthcare providers who took initiative themselves to fill the need for palliative care.
Lack of information/data about palliative care – The audit revealed that there is little to none province-wide data on the supply of or demand for palliative care. There is no data on the number of palliative care providers in hospitals or in the community, the number of palliative care beds or how much of the ministry funding is used to provide palliative care services. Without such data, the government cannot effectively plan to ensure that people's needs are being met now and in the future and that funding is being spent efficiently.
Ineffective use of funds and services – The audit revealed that 60% of deaths are in hospitals, many of which are not sudden and could have been planned to occur elsewhere, allowing people to die in their preferred place while also being more cost effective. According to the report, palliative care costs $1,100 per day in an acute-care hospital bed compared to only $460 per day in a hospice bed or under $100 per day at home (see Table 1). There is an opportunity to adjust where palliative car is being delivered to better meet people's needs and preferences while using the funds more inefficiently.
Table 1. Cost Comparison of palliative care delivered in different settings.
| | |
| --- | --- |
| Where palliative care is delivered | Cost per person per day |
| Acute-care hospital bed | $1,100 |
| Palliative care unit in a hospital | $630-$770 |
| Hospice bed | $460 |
| At home | $100 or less |
Lack of access – The audit revealed that there are large discrepancies between the Local Health Integration Networks (LHINs) in the availability of palliative care. Additionally, the report revealed that many people are not aware of palliative care services or how to access them, creating inequitable access across the province.
Lack of standards – The audit revealed that there is no standardized process to identify patients who could benefit from palliative care. Moreover, there is a lack of standards in education and training of palliative care physicians and nurses, which has resulted in inconsistent quality of care across physicians, physicians feeling unequipped to discuss palliative and end-of-life planning with their patients, and allowing any physician to claim to be a palliative-care physician, even if they don't have the qualifications or experience. These concerns have led to some patients to receiving palliative care late, without complete information from their physicians, and possibly with reduced quality of life.
Based on these gaps, the Auditor General made several recommendations to the Ministry of Health and Long-term Care, including the following:
Create a co-ordinated system for delivery of palliative care supported by an overall policy framework that will help project the best mix of types of palliative care services, determine the effective and efficient use of current and future funds, set educational requirements for health-care providers providing palliative care, and allocate palliative care to meet needs and provide equitable access.
Ensure physicians are sufficiently knowledgeable about palliative care options and comfortable to have end-of-life conversations with their patients, as well as standard processes for physicians to easily identify patients needing palliative care.
Ensure equitable access to palliative care by standardizing patient eligibility practices and making public information about palliative care easily available.
Adopt standard palliative care performance indicators and associated target performance levels to monitor the efficiency and effectiveness of the delivery of palliative care.
Palliative care and end-of-life care is largely missing from the healthcare system but it is an equally important part of the continuum of care that CARP has been advocating for. In CARP's submission to the Advisory Panel of Health Innovation, end-of-life care is an essential part of the 360 degrees of care that Canadians expect as tax-paying healthcare citizens. CARP calls on governments to prioritize end-of-life care, including palliative care, to ensure that its citizens are not falling through the cracks of healthcare system. CARP will continue to monitor to see whether governments will take action to start making end-of-life care a priority.
December 19, 2014