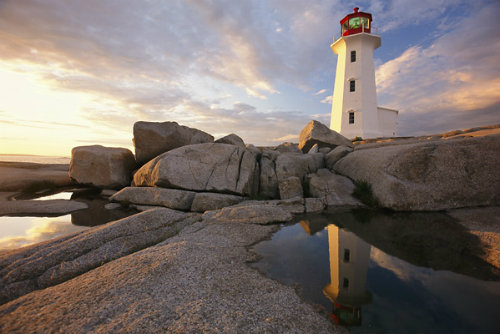 Although the 50+ population in Nova Scotia is growing faster than any other demographic, the Provincial Government has cut the Department of Seniors staff in the budget from nine staff to seven. The programs and grants budget of the Department of Seniors has been cut from $1,084,000 to $875,000. Staffing costs were cut from $778,000 to $621,000.
"Totally insufficient to meet the expanding needs of our seniors," said Bill VanGorder, Chair of the CARP Nova Scotia Chapter. "Not only have they cut staff, but also the position of Executive Director of the Department of Seniors has been left vacant for 7 months and they have not been able to say when it will be filled", he said. "Both of these have a huge impact on the work of the Department of Seniors. Almost a 25% cut — much more than any other department…yet we are the one that's population is growing fastest."
CARP Nova Scotia pointed out that in late 2013, the Department of Seniors was shifted to become a subset of the Department of Health. It then began reporting to the Minister through an Assistant Deputy rather than to the Deputy.  "This, unfortunately, supports our assertion that the government thinks that health is the only important issue for seniors," said VanGorder.  "We have been advocating for direct access through the Department of Seniors to other departments such as Community Services (and Housing), Transportation, Municipal Affairs and Justice," he said.
One item the association has been pushing for is a CARP initiated/led Task Force to develop an Aging-at-Home Collaboration Framework. The framework would include services and solutions to improve and integrate communications among healthcare, government, and private sector partners to provide better support and services for seniors wishing to stay in their own homes.
One further concern expressed by the CARP NS leadership is the lack of understanding and support in the Government's budget plans for the positive economic impact of seniors in our Province. Almost 70% of the new small businesses started in Nova Scotia are created by persons 50+.  There has been nothing in the government's "One Nova Scotia" economic plan to recognize or support the huge economic contribution of seniors.
"We are coming to believe that the true concerns and issues for seniors in our province are being ignored.  The Government seems to now recognize we exist in huge numbers (an improvement over just a few years ago) and they seem to know that over 65% of seniors actually vote, but it is still not "hearing" us or dealing constructively with seniors' concerns and suggestions.' VanGorder concluded.