FOR IMMEDIATE RELEASE
June 3, 2015
Toronto, ON: CARP members will welcome the leadership of Ontario in moving forward with the ORPP to help working Ontarians save for a robust and dependable pension in retirement.
Today's passing of Budget Implementation Bill 91 established an arm's length, professional pension administrator – like the CPP Investment Board.
CARP has long advocated for the creation of a universal supplementary pension plan managed  by an independent, accountable, and professional administration body that focusses on optimizing returns at low cost while safeguarding pensions for contributors. The newly passed Budget Bill 91 provides for the establishment of such a body for the ORPP and brings Ontario one step closer to helping Ontarians save and prepare for a secure retirement.
"CARP members will welcome this first concrete step taken in a generation to help Canadians save adequately for their retirement, not so much for them as for their children and grandchildren. An independent, non-profit agency, arm's length from government is vital to safeguarding the pension fund and to ensuring that it will provide adequate pensions", said Susan Eng, VP Advocacy for CARP.
CARP supports the key elements of the ORPP Act, including:
Responsibility for operationalizing the ORPP, administering the plan and investing contributions;
An independent, professional board of directors appointed by the Lieutenant Governor in Council;
A board nomination process to secure highly qualified, expert board members;
A transparency and accountability framework based on best practices in pension governance, including annual reporting, an annual meeting and strong financial controls; and
Duties consistent with prudent and responsible pension management.
In Budget 2014, Ontario announced that it will establish a province wide pension plan to allow Ontarians to supplement their retirement savings. The Ontario Retirement Pension Plan will be designed to provide a predictable lifetime pension benefit that will replace an additional 15% of pre-retirement income and extend coverage up to $90,000 of salary.
Together with the CPP, the ORPP is designed to replace from 30% to 40% of pre-retirement income. The ORPP will be modeled on the CPP with mandatory employer and employee contributions using a payroll deduction mechanism and managed by an independent body with professional investment expertise.
Two-thirds of working Canadians do not have a workplace pension plan and few other options to adequately save for their retirement. A significant proportion of middle income Canadians are not saving enough to maintain their standard of living in retirement and need to start saving immediately a caution reinforced by the former Governor of the Bank of Canada, David Dodge in his recent paper Macroeconomic Aspects of Retirement Savings
CARP has called for a Universal Pension Plan, modelled on the CPP, but not necessarily part of the CPP, with key features to provide for an adequate retirement income including payroll deductions, mandatory enrolment and contributions, professional management and a governance board independent of government and the employers, on which employees interests are represented, and designed to provide an adequate and predictable retirement benefit.
CARP is a national, non-partisan, non-profit organization committed to advocating for a New Vision of Aging for Canada, social change that will bring financial security, equitable access to health care and freedom from discrimination. CARP seeks to ensure that the marketplace serves the needs and expectations of our generation and provides value-added benefits, products and services to our members. Through our network of chapters across Canada, CARP is dedicated to building a sense of community and shared values among our members in support of CARP's mission.
For further information, please contact:
Sarah Park   416.607.2471
Director, Communications
[email protected]
Michael Nicin   416.607.2479
Director of Policy
[email protected]
Anna Sotnykova  416.607.2475
Media & Communications Coordinator
[email protected]
CARP, A New Vision of Aging for Canada
or visit our website: www.carp.ca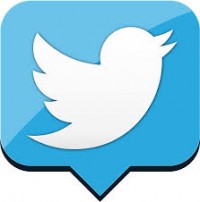 Follow @CARPAdvocacy on Twitter: Click here and add us!