A Better Way to Walk.
Choose from 3 versions: Global Walker – $62.95, Global Traveler – $71.95 or Stabilizer (medical support pole) – $79.95.  
Each set of poles comes complete with the proper thumb-hole cradle hand-straps, a carry bag, sand baskets, rubber feet and instructions. Fully adjustable for your height. 2 year guaranteed.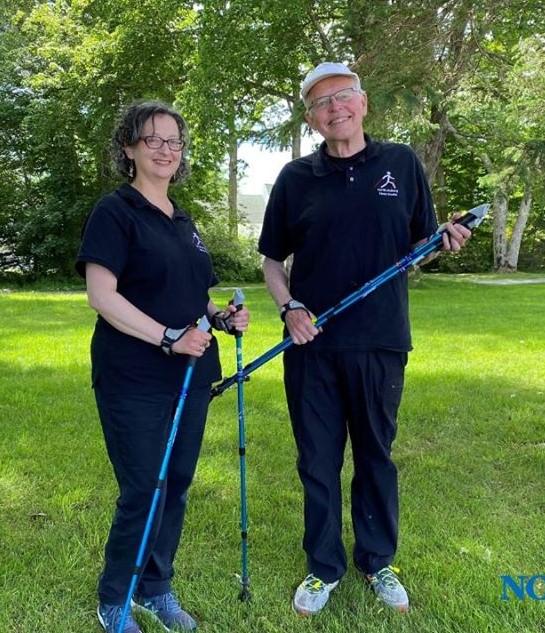 Nordic Pole Walking is a low-impact fitness activity that offers the highest benefits for weight loss, health, and wellness enabling you to incorporate over 90% of all your body muscles. It's 'turbo-powered' walking – using poles to propel yourself and burning up to 46% more calories than normal walking because you're working your upper body as well as your legs – but the support from the poles means it actually feels easier.
Our genuine Nordic Walking Poles with thumb hole hand straps and full size rubber feet enable you to incorporate over 90% of all your body muscles as you walk.  Using Nordic style poles contributes to faster weight loss, increased heart and cardiovascular health, even better posture, and the activity is also of benefit for people recovering from (or waiting for) knee or hip surgery.
Nordic Poles have straps to ensure you achieve full benefit. Hiking poles, trekking or strapless walking sticks just don't achieve the same results.
Nordic Pole Walking was invented as summer training for cross-country skiers, and they used poles with straps. It has all the benefits of cross-country skiing without the snow. The poles and straps were modified to ensure people achieve the health benefits and fitness level they expected by using poles with straps for forward propulsion and exercise.