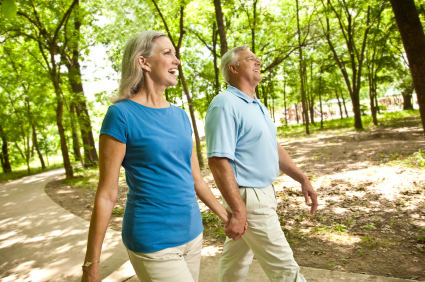 On Father's Day 2011, Canadians from Vancouver to Halifax and many cities in between gathered to walk or run to support Prostate Cancer Canada's efforts to fight this disease through research and education.
Because there was no walk in New Brunswick, Wayne Harrigan, former CARP rep for NB and now a member of the Greater Moncton Chapter, opted to take part in the Halifax event.
Two years ago Wayne was diagnosed with prostate cancer, but so far he has not required treatment and is well. He and wife Barb, daughter Meredith, and friends Sue and Keith Cameron walked the 5 km route through a beautiful section of Halifax.
Wayne and Barb Harrigan
& Sue and Keith Cameron
The Camerons are the former CARP reps for Nova Scotia and are members of the Nova Scotia Chapter.
For more information about Prostate Cancer Canada, visit the website at www.prostatecancer.ca