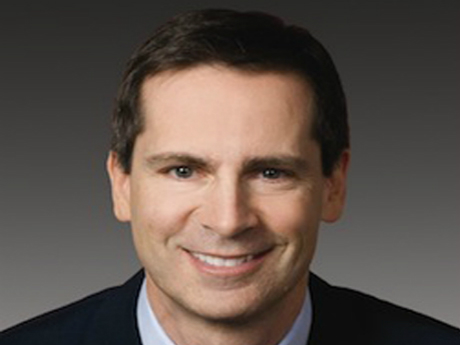 September 9th 2011:  I am delighted to have this opportunity to discuss directly with CARP members the Ontario Liberal Party's positive plan to move Ontario forward.
This year, the first wave of baby-boomers turned 65. Over the next decade Ontario's senior population will increase by 43 per cent. We've known this was coming for a long time. Some have feared it. Ontario Liberals see it a different way. We think this generation of seniors could be the most active and energetic in history. Take my mom for instance. She's 84. She's been contributing to her community her whole life — as a nurse, a mom and a volunteer. And she's not about to quit making a contribution now. That's just one of the reasons she's my hero.
With the right supports, our parents and grandparents will continue to make a positive difference for our families, communities and our economy for a long time to come. And only Ontario Liberals are willing to embrace this demographic challenge. Our plan is to ensure that seniors have what they need to remain active, engaged and in their own home close to family and friends as they age. It's a plan that's already underway.
Ontario Liberals are Improving Financial Security for Seniors
Since 2003, we've worked to make home ownership more affordable for seniors. We introduced a Senior Homeowner's Property Tax Grant of up to $500 per year. We also introduced pension income splitting for seniors. As part of our Tax Plan for Jobs and Growth, we introduced a Clean Energy Benefit that takes 10 per cent off electricity bills, a Sales Tax Credit worth up to $260 per person, an Energy and Property Tax Credit offering seniors up to $1,025 per year, a Sales Tax Transition Benefit of up to $300 for individuals and $1,000 for families, and lower income taxes for 93 per cent of Ontario taxpayers. Overall, after factoring in the impact of the HST, 86 per cent of senior households will have more money in their pockets as a result of our Tax Plan.
We also took action to protect pensions and strengthen our retirement income system. We passed two major pieces of pension-reform legislation — the most significant reforms to Ontario's pension system in over two decades — following years of neglect by the PCs and NDP. We helped stabilize pension plans at companies such as General Motors, Chrysler, and Stelco. And we put the Pension Benefits Guarantee Fund on a more stable footing, helping Nortel pensioners and others hurt by the recession. We showed leadership on the future of Canada's retirement income system, fighting for a modest improvement to the Canada Pension Plan and more affordable, accessible ways for Ontarians to save. We also ended the discriminatory policies prohibiting older Ontarians from working by legislating an end to mandatory retirement.
Ontario Liberals are Investing in Public Health Care
We don't just want seniors to be financially secure, we want them to be healthy too. That's why we've worked hard to improve the quality of our health services. Since 2003 Ontario has gone from having the longest surgical wait times in the country to the shortest. The last PC government fired nurses — the backbone of our health care system. We hired nurses — 11,500 of them — and created 25 nurse practitioner clinics as part of our plan to improve primary care. We also have 2,900 more doctors. Now, over 97 per cent of Ontario seniors have a family doctor.
Our 2011 election platform Forward.Together. is the next part of our plan to ensure Ontario becomes the best place in Canada for seniors.
We will provide better community support and home care. We'll work to keep seniors out of emergency rooms and hospital beds by keeping them healthy, in their homes and with their loved ones. To do that, we are redesigning Ontario's primary care and homecare systems. Not only will this be better for seniors, it will make the health care system stronger for all of us. Because caring for people at home is more than just a compassionate alternative, it's a cost-effective way of delivering care.
We'll start by bringing back a good idea whose time has come again: house calls. That means if someone is unable to leave their home to see the doctor, the doctor will come to them. House calls could also be made by a nurse or occupational therapist to provide the care and treatment patients need, where they are most comfortable.
In addition, seniors who are at risk of injury or illness will have improved access to Personal Support Workers to provide them with the care they need at home. Our investments will provide up to three million hours of additional care for those in need.
The health care system can be intimidating, and complicated. That's why we'll also provide Health Care Coordinators to help guide patients through the health care system. They will connect care between specialists and family doctors, hospitals and the community to help seniors who've been hospitalized within the previous 12 months.
Of course, the best support is the care we get from our loved ones. That's why we'll create a new Family Caregiver Leave. It will give working Ontarians up to eight weeks of job-protected time away from work to help a family member who can't care for themselves because of serious injury or illness. We'll also press the federal government to extend Employment Insurance protection to those who are making this difficult but rewarding commitment to their families, just as they have with Family Medical Leave.
Ontario Liberals are Helping Seniors Stay Healthy, Active and in their Own Homes
Sometimes, renovations such as a new ramp to replace the front steps, a chair lift to the second floor or a walk-in shower to prevent falls are all that is needed to make home life safe for seniors. Our plan will help make these kinds of improvements more affordable. We'll create a Healthy Home renovation tax credit worth up to $1,500 annually to go towards these changes.
To make home life even more affordable, we'll work with Ontario's municipalities to give seniors the option to defer property tax increases for as long as they choose to stay in their home. Any increase in property tax would be deferred, interest-free, until the house is sold.
We'll also create an Active Aging Strategy to help make Ontario the best place to age and develop public policies that reflect the needs of the aging population in Ontario.
We'll find new ways to engage seniors and help them contribute to our schools and our not-for-profit organizations.
And lastly, we'll refocus a portion of our province's research investments to support the prevention, treatment and possible cure of conditions such as Alzheimer's and related dementias.
Ontario's seniors have been there for us, working and building to make Ontario what it is today — the greatest province in the best country in the world. We need to be there for them. Growing up in a big family, I can tell you my parents were determined to create a brighter future full of opportunities for me and my nine brothers and sisters. That's why we need to provide the supports seniors like my mom need to stay healthy, active and at home in their later years.
Ontario Liberals recognise that seniors helped build this province and are integral to our success in the future. Our plan will help us move forward, together.
Dalton McGuinty
Leader of the Ontario Liberal Party
Premier