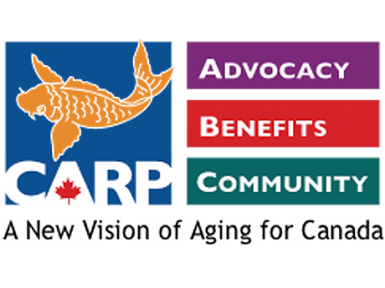 The Mississauga CARP Chapter Presents:
Zoomer Mississauga Fair This Thursday
WHEN
Thursday Sept 29, 2011, 10:00am to 3:00pm
LOCATION
Sheridan Centre (mall), 2225 Erin Mills Parkway, just north of the QEW
BOOTHS
• More than 30 exhibitors with valuable information for you !!!
• Here's some examples:
• City of Mississauga: Fire Dept, Older Adult Dept….
• Health: Arthritis Society, Diabetes, Alzheimer's….
• Homecare: Bayshore, WeCare, Spectra….
• Residences: Palisades, Origin Evergreen, Amica, Viva….
• Assistance: ListenUP, Volunteer MBC, Glen Oaks Cemetary, Red Coat Moving….
DOOR PRIZES
• Some door prizes will be drawn at the end of the day, others at a later date.  Please fill out a ballot with exhibitors.