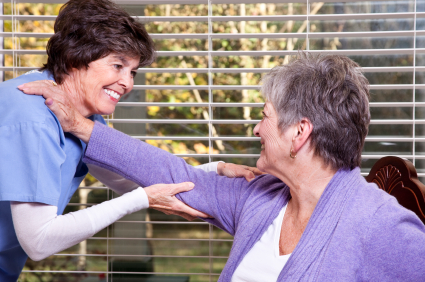 Originally published by the Edmonton Journal September 17th 2011. To go to the The Edmonton Journal website please click here

The following is written in the form of an open letter to Alberta's next premier. It is an edited version of a speech being given Thursday by the author to the Canadian Pension and Benefits Institute. Dear Premier-elect, Over the last decade, your predecessors were responsible for a systematic deterioration of health care in Alberta. Ten or so years ago, the average Albertan lived slightly longer than the average person in the rest of Canada. Now Albertans can expect to live a few months less than other Canadians. Costs of public health care have gone the wrong way, too: Public health care in Alberta used to cost less than in other provinces, but Alberta is now the highest-spending province.
Stephen Duckett, former chief executive of Alberta Health Services, has offered Alberta's premier-elect seven ways to help turn around the province's health-care system.
And it's the same on practically any dimension you care to measure. If you get cancer in Alberta, your life expectancy is shorter than in other provinces. Emergency-department performance has deteriorated significantly over the last decade. For example, back in 2001, more than 60 per cent of emergency patients at the University of Alberta Hospital who needed to be admitted were admitted within the target time of eight hours. By 2008 (before Alberta Health Services was formed) it was around mid-20 per cent.
The regional health system that preceded the creation of Alberta Health Services was a mess. There was unhealthy competition between Edmonton and Calgary, and a culture of rewarding squeaky wheels that left marginalized and voiceless groups underserved. Some regions took their public health role seriously, some didn't. Cervical cancer screening is an example. Different policies about callbacks meant that the proportion of women screened in Edmonton was 70 per cent, compared to 74 per cent in Calgary. Poor contracting practices with private providers gave rise to large regional differences in costs. A lack of reliable information meant no one could hold regions to account. When I became CEO of Alberta Health Services, we discovered that different regions used different definitions of waiting times, so information previously published on access to care was misleading and useless.
So what can be done to fix the problems you'll inherit?
First, don't mess with the structure. A single, provincewide health system is the right structure to tackle the problems facing Alberta. It allows sharing of good ideas and expertise, and fosters co-operation instead of the internecine wars of the old structure.
Second, stop using health spending as a pork barrel. Populism is no way to set health priorities, and results in poorer health outcomes. When the province stopped consolidation of ambulance dispatch, for example, it cost money and resulted in longer dispatch times for unconsolidated areas. A second hospital site in Grande Prairie is expensive and unnecessary. Beds for the new hospital in Sherwood Park was yet another costly political decision. The hospital will never be large enough to provide the full range of services, and patients will still have to travel to Edmonton for even moderately complex care.
Third, invest in community care and accommodation for seniors before you promise any more hospital beds. Over the last decade, other provinces invested in these areas, while Alberta's per capita spending to build seniors' accommodation went down under your predecessors. The result is plain to see. People who don't need to be in hospital are stuck there because of inadequate home-support services or they have nowhere else to go. Alberta currently has the equivalent of a whole hospital occupied by such patients. The province needs to open 1,000 seniors' beds every year for the next decade to meet the emerging needs. Please commit to that.
Fourth, maintain constraint in collective agreement negotiations. Health staff and physicians deserve to be paid fairly, but not over the top. There have been very generous agreement settlements in the past which have contributed to the high costs of care in the province, which set bad precedents nationally and which have not yielded improvements in recruitment, retention or improved services for Albertans.
Fifth, give priority to primary care in your spending and service development choices. More and more Albertans are living with chronic diseases and the best way to respond to this is to encourage self-management and community support. This is the strength of the primary care system. Inadequate primary care leads to worse health outcomes and excess demands on acute services, further increasing costs in the system.
Sixth, continue to pursue efficiency strategies such as equitable funding based on activity, not "global budgets" that are unrelated to the work done and can be influenced by politics and lobbying. The previous regional structure didn't facilitate benchmarking and as a result there was considerable variation in efficiency across the province. Before we introduced equitable funding in long-term care, there was a fourfold variation in the cost of a residentday in long-term care facilities, after adjusting for the complexity of the residents. Moving to provincial equity is a must.
Finally, don't just give up and say it's all too difficult. It took Alberta a decade to create the problem it's in. There is no quick fix, magic wand or set of soothing words which will make it all better. As I know only too well, it's a tough and thankless task, not a task for the faint-hearted. It will mean saying no to your colleagues in the legislature who have just supported you. It will mean accepting responsibility for and acknowledging the mistakes of your predecessors. But, please, accept the challenge to fix the current system.
Alberta Health Services' current plans provide for improving efficiency, investments in community and seniors care and addressing many of the other legacy issues. You need to continue the agreement we negotiated for long-term funding, and strengthen it by making it a rolling five-year commitment. With the right investments and your support, health care in Alberta could become something to be proud of again.