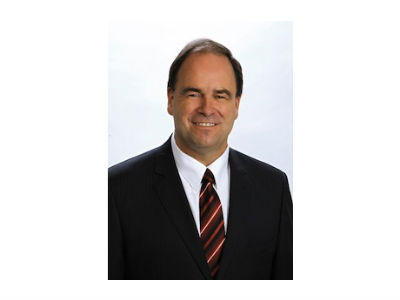 Dear CARP members,
Thank you for this opportunity to correspond with you.  Living a healthy, active, and enjoyable lifestyle well into our so-called 'senior years' and beyond needs to become a reinvigorated policy goal for governments across Canada.  Our country is aging; however, this trend is more pronounced in some regions than in others.  In my home province of Newfoundland and Labrador, 1 in 4 residents will be aged 65+ within the next 15 years.  Catering to this growing demographic will be vital to ensuring we can all live our lives with dignity, respect, and genuinely be able to enjoy the opportunities this part of life affords.  These are the goals my party is committed to.
A New Liberal Government in Newfoundland and Labrador has committed to creating a Department and Independent Office to coordinate with internal (to government) and external stakeholders on all matters relating to aging and seniors.  Through an Office of the Seniors Advocate, we will ensure that seniors always have a voice within government and a designated advocate tasked with pursuing their needs.  We will institutionalize this priority.
In tandem with this new Office, we will take a renewed focus on catering to seniors that moves away from a narrow view centered on acute care.  We will develop a healthy aging and senior's strategy that promotes active lifestyles and new opportunities.  We will strive to create senior-friendly communities where all can live their lives with comfort and dignity.
We have also committed to a home care strategy that will allow aging seniors in need of care to live in their homes and stay in their communities longer.  We recognize the contributions of caregivers, and we will introduce new legislation to allow family members to be paid caregivers where there is difficulty in recruiting and retaining a homecare worker.  Aging with respect and dignity means giving aging seniors the opportunity to choose where they will live.
I believe that creating a Seniors Advocate within government will ensure that this demographic never goes without a voice within government itself.  I also believe that a renewed focus in our senior's strategy on active lifestyles and promoting new opportunities for seniors will lead to improved lifestyles for all of us as we move into the age 50+ and 65+ age brackets.
May I take this opportunity to commend CARP and its members for the excellent work you have done in promoting active and healthy lifestyles among your membership.  Many of us are already well into the age 50+ age bracket, and as we continue to move through this period in life I for one want to ensure that I and all those in my generation and others are able to lead happy and healthy lives well into our senior years.  This is a demographic we will all move through in life.  It's best to start planning now, and ensure we can all take full advantage of the opportunity before us.
Sincerely,
Kevin Aylward
Leader, Liberal Party of Newfoundland and Labrador