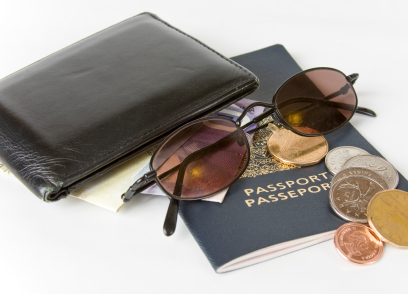 Article posted October 18, 2011
CARP Halton Chapter will be holding our next community meeting on Tuesday October 25th at our usual location, Burlington Seniors Centre,2285 New St. (next to the Library and Arena). 
The theme for our October meeting will be "Health Insurance and Travel Outside of Ontario"
The meeting is open to everyone in Halton Region and is not intended to be forBurlingtonresidents only.
Doors will open at 6.30pm and the meeting will take place between 7.00pm and 9.00pm.
We will begin with a welcoming address from our Chairperson, Tom Carrothers.
Tom will also provide an update on your CARP Halton Chapter and CARP National activities.  
Our featured speaker for the evening will be Stacey Aarssen of Achieve Financial who will talk about the importance of Health Insurance when traveling outside of Ontario. Illness can strike without warning and we all know that accidents can and do happen. It is vital therefore to ensure that you have insurance that will cover your medical costs should you be faced with these problems.
Stacey started the travel insurance arm "Better Travel Insurance" to her business four years ago after speaking to many clients about their concerns with coverage and the cost associated with the plans. She realized there is a great need for education in the world of travel medical insurance and trip cancellation/interruption insurance. Stacey will talk about these options and emphasize the importance of understanding the details of these various policies.
Stacey will have a display table where you will be able to gather additional information.
In keeping with our Travel theme we are also pleased to welcome Pam Harwood from Senior Tours of Hamilton.  Pam will have a display table outlining the wide variety of travel options and services that Senior Tours offer.
The following overview of Senior Tours is quoted from their web site: www.seniortours.ca
Senior Tours Canadais the largest Canadian tour operator specializing in fully escorted worldwide group tours for the mature traveller age 50+. With over 100 destinations and cruises to choose from, their tours offer the traveler, choice, interesting itineraries, flexible pacing, good value and quality. For more information please go to their website or you can contact Pam Harwood at 905-577-1055.
We are also delighted that coffee and treats will be provided by Coffee Culture of 390,Brant Street,Burlington.
"Coffee Culture is designed as anOld Worldstyle coffee house where customers make it a frequent destination for conversation and relaxation. Coffee Culture at390 Brant St.,Burlingtonis a great place to relax and sample the finest coffee and tastiest treats".
The meeting will end at 9.00pm after a few closing remarks from Tom.
There is no charge to attend this meeting. Everyone is welcome. Members bring a friend. Support your local chapter
We would also like to announce an entertaining social event that we have planned for your enjoyment in November: 
COME CELEBRATE A VICTORIAN CHRISTMAS WITH CARP HALTON CHAPTER
Burlington Seniors Centre
2285 New Street, Burlington
November 22, 2011 
COST:  There will be a small charge of $7.00 plus we are asking that you bring a non perishable food item for the Salvation Army 
Ireland House Museum is going to help us discover local history through the Burlington Ireland Family. Learn about pioneer and early urban life in Burlingtonspanning the years 1830 to 1910 through presentation and artifacts from the Ireland House Museum.  We will also have refreshments that will bring back memories of Christmas past
Holland Park Garden Gallery will demonstrate on how to make and arrange Christmas decorations.  There will be a raffle for each of the finished pieces.
The Salvation Army will join us and talk about needy families in our Region, their food bank and volunteer opportunities to help.
Refreshments will be provided including hot apple cider.
More details will be announced on this website as they become available.