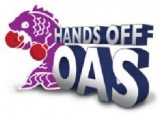 This article was published by the Montreal Gazette and the Vancouver Sun on January 30th 2012.  To see this article and other related articles on the Montreal Gazettewebsite, please click here.
VANCOUVER — While Opposition parties are gearing up for a no-holds-barred battle over Old Age Security cuts, Conservatives don't look all that worried.
While it's true that former Conservative prime minister Brian Mulroney was forced to back off a partial de-indexing of pensions in the face of voter fury, that was back in 1985 when Canada's demographics didn't look nearly so scary.
Harper's reform presumably would raise the age of eligibility for Old Age Security to 67 from 65.
"Political suicide," huffed Susan Eng, vice-president of the Canadian Association of Retired Persons, last week.
Maybe, maybe not.
First, Conservatives are going to be able to defuse much of the anger surrounding this proposal by deferring it, giving Canadians full and fair warning, time to adjust.
Of course, Prime Minister Stephen Harper isn't due to face the electorate again until 2015.
Second, the rumoured change would not affect all recipients of OAS because anyone with an income over $66,000 has the $6,000-a-year benefit partly or fully clawed back through taxation.
Those with lower incomes aren't the Conservatives' targeted voters anyway.
They more likely would be New Democrat and Liberal voters. Predictably, these parties are revving up to fight the proposal tooth and nail.
During the daily question period in the Commons Monday, NDP leader Nycole Turmel labelled the change "obscene" while Liberal leader Bob Rae said it reflected "the politics of deceit and abandonment."
Politically, Conservatives are positioning themselves as fiscally responsible, determined to work toward balanced budgets even as the United States and Europe suffer from the results of their past profligacy.
It was no accident Harper chose to announce his pension idea last week in Europe, at the World Economic Forum in Davos, Switzerland.
The subliminal message was: In Canada we intend to be fiscally responsible.
Harper will also be able to point to the fact other G8 countries — Italy, Germany, France, the U.S. and the United Kingdom — have moved to hike their respective retirement ages. Russia and Japan, too, are discussing changes.
The reality is that folks are living longer. When OAS was introduced 60 years ago, average life expectancy for men was 66, for women 71.
Today, men are living to 78.5, women to 82.1. In 2031, men are expected to live until 82, women, 86.
The trend line lately has been toward seniors working longer, especially because interest rates and investment returns have been so paltry in recent years.
It's thus becoming common, and necessary, for people to keep earning employment income beyond age 65.
The Human Resources Development Canada website points out that in recent years the Conservative government has introduced $1.9 billion in tax relief for seniors.
It has introduced pension income splitting for couples, increased the age limit for maturing RRSPs and reduced minimum RRIF withdrawals. People also have a new instrument for saving, the TFSA or tax-free savings account.
As well, Ottawa recently moved to create pooled registered retirement pension plans for private sector workers, as well as taking action against mandatory retirement provisions.
None of which is to say that some future group of seniors won't be adversely affected by having to wait longer for their OAS.
As Eng correctly points out, it's the most needy among them who will suffer as a result of the Harper initiative.
But Harper, during question period, stuck to a script aimed at his own political base: "We are not cutting programs for our (existing) seniors. We are going to reduce the deficit to zero. . . . We are making sure the retirement income system will remain sustainable for future generations."