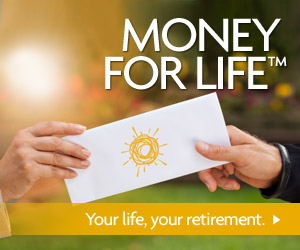 Article posted February 2, 2012
Please plan to join your fellow CARP members!!
We have lined up an an informative evening on Wealth planning for you in Halton.
Please  click this link to see the flyer announcing the meeting  46-Strynadka, Don_seminar (1)
The meeting will take place on Tuesday, February 21, 2012 at the Oakville Convention Centre, 2515 Wyecroft Road, Oakville (just south of QEW off Bronte Road). Doors will open at 6.00pm with the seminar running from 7.00pm to 9.00pm.
This is a FREE seminar!  Reserve a spot to attend  today!
Send your name and phone number to  [email protected]  or call 905-276-7140 ext 2263 or 2257 by February 17, 2012.
The seminar is sponsored by: Don Strynadka, Ben Tycholis, Susan Zaiser, Ken Wright and Ron Shawley — Sun Life Financial advisors
Keynote speakers:
Richard Vero – Lawyer, Canadian Wills: Learn about the purpose and value of having a will, steps to getting started with your will and keeping it current.
Kevin Bandelow – Estate and Financial Planner, Sun Life Financial: Learn how to protect your estate and minimize taxes so you leave the legacy that you've worked hard for.
Matt Wilhelm FLMI, CFP ® – Advisor, Sun Life Financial: Matt will help you discover all your potential sources of income in retirement, show you how to protect them and tell you how you can get Money for LifeTM