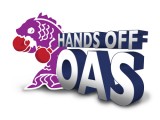 First published by The Sault Star  on February 1st 2012.  To see this story  and other related stories on the The Sault Star
website, please click here
OTTAWA — The over-50 crowd takes a dim view of Prime Minister Stephen Harper's plan to change Old Age Security.
An internal survey of members of the Canadian Association of Retired Persons (CARP) suggests support for the Conservatives is slipping among a group that typically votes for them.
Many of those surveyed already collect OAS and have nothing to fear if the government raises the age of eligibility to 67 from the current 65.
"Both members and nonmembers are calling … I think the response is visceral," said Susan Eng, CARP's vice-president of advocacy.
"Our members … already get their OAS. Their reaction is about the principle (of touching pensions)."
CARP asked its members their opinion of Harper's announcement in Switzerland to fundamentally change the pension system, including raising the age to collect the OAS. More than 60% of 3,000 respondents strongly disagreed or disagreed.
CARP also routinely asks its members how they would vote if an election were held tomorrow. Two weeks ago, 44.4% of 2,126 respondents said Conservative.
The day after Harper's speech to the World Economic Forum, 35% of 3,134 respondents said Conservative.
"We are dealing with a group of people who are exactly their (Conservative) base," Eng said.
The government says the cost of OAS will balloon to $108 billion in 2030 from about $40 billion this year because the number of recipients is expected to nearly double to 9.3 million over the same period. The issue dominated question period in the Commons again on Wednesday with both the NDP and Liberals arguing any changes would harm the most vulnerable of Canadians.