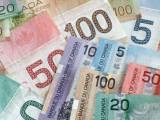 This article was published by The Globe and Mail on March 15th 2012.  To see this article and other related articles on The Globe and Mail website, please  click here.
Both the NDP and the Conservatives tabled separate bills Thursday aimed at improving the qualify of life for seniors.
The NDP proposed legislation that would automatically register seniors for the guaranteed income supplement.
And the Conservatives offered amendments to the Criminal Code that would impose tougher sentences on those convicted of elder abuse.
The bills are another sign that seniors' issues play an increasingly dominant role in social policy, as the population ages. In this month's budget, Prime Minister Stephen Harper is likely to raise the age of entitlement for old-age security and the guaranteed income supplement.
NDP MP Laurin Liu says about 135,000 low-income seniors miss out on collecting the pension top-up because of administrative hurdles – although that figure comes from a study done in 2005 before the federal government made some reforms.
For now, seniors have to actually apply for the benefit.
The government made changes in 2007 that mean once seniors qualify, they re-apply through their income tax forms in a process that is essentially automatic.
The NDP bill would make initial enrolment automatic as well.
"This bill will correct a serious injustice to the most vulnerable seniors," Ms. Liu said. "The federal government is unjustly depriving many seniors of significant income owed to them under the GIS."
The bill aims to make good on part of an NDP election promise. During the campaign, the party said it would make enrolment for seniors' benefits automatic and also extend retroactivity to 36 months, from the current 11.
Ms. Liu said she would "reach out across the aisle" in an attempt to gain the support of Conservatives for the bill.
The Tories, however, put their emphasis on law and order today.
Their bill would make age-related abuse an aggravating factor in sentencing offenders. So people convicted of some type of age-related abuse would face stiffer sentences.
"Our government has a responsibility to protect elderly Canadians and to ensure that crimes against them are punished appropriately," Justice Minister Rob Nicholson said in a statement.
"This legislation will help ensure tough sentences for those who take advantage of vulnerable members of our society."
Seniors' advocates have complained frequently that sentencing in elder abuse cases is too lax. They say abuse affects about one in 10 seniors and often goes unreported. Even when reported, convictions are rare.
"Older Canadians will take heart from this opening salvo on ending elder abuses," said Susan Eng, who heads up advocacy group CARP.
"Public awareness initiatives are always welcome, but nothing beats a minister of Justice standing up in Parliament to back up our collective opprobrium with legislative action.
"More is needed, of course, to detect, investigate, prosecute and ultimately end elder abuse."
Indeed, the NDP is inclined to back the Conservative elder-abuse bill, but says jail terms are only a small piece of the solution.
Ms. Liu said poverty is the source of many abuses seniors face, and that is best dealt with by ensuring solid government benefits to people over the age of 65.