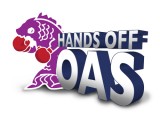 This article was published by Global News on March 14th 2012.  To see this article and other related articles on Global News website, please click here.
As the Conservatives get set to wage war on Old Age Security, data obtained by Global News shows a higher proportion of Canadians in the eastern provinces rely on the benefit.
Nearly 15 per cent of all Canadians living in Ontario or east receive OAS benefits, compared to 13 per cent of those living west of Ontario, according to data showing the number of seniors receiving OAS benefits by postal code.

To see an interactive map mapping OAS recipients in Canada, please click here
The data shows where the Conservatives will have to battle back the political brushfires likely to ignite as the Harper government moves forward on its plan to reform the retirement income system.
The Conservatives say the system is not sustainable as Canada's elderly population is increasing faster than ever before. While nothing has been announced, Human Resources Minister Diane Finley has said one option would be delaying the age of eligibility for the benefit to 67 from 65.
The government has also promised that seniors currently receiving the benefit would not be affected by any change, but that hasn't stopped them from voicing some of the loudest opposition.
Susan Eng of Carp, Canada's largest senior's advocacy group, said retirees are upset about the change because they know believe things are only going to get harder for their children and grandchildren as the safety net they help build is stripped away.
"When you attack the social safety net, it's not only for their own children and grandchildren, but it is what their vision for Canada is," she said.
Eng said Canada's most senior communities will be the focus of political advocacy as when the government moves forward to changes.
If the trend continues, the Harper government should expect to hear from seniors in retirement-rich areas in Ontario like Meaford, Wasaga Beach and Elliott Lake, as well as places like Longueil and St-Georges in Quebec, where the proportion of OAS recipients more than doubles the national average of 13.9 per cent.
Large swathes of Nova Scotia, New Brunswick and Newfoundland also have high concentrations of seniors.
Moving west, the number of seniors becomes more diluted, although there are exceptions like Barrhead and Westlock in Alberta and Nanoose Bay and Qualicum Beach in British Columbia.
Of the 10 postal codes among the oldest in Canada, eight are represented by Conservative MPs and two are represented by NDP MPs.
Research shows seniors tend to vote Conservative more often than younger Canadians, but there's no evidence to show that support can be taken for granted.
Eng said a series of internal surveys done by her organization suggest support has been eroding since the Conservative government revealed it would reform the retirement income system.
Two weeks after Harper alluded to changes in Davos, Switzerland, the party lost ten points in approval ratings. Two weeks later, the government was down 20 points.
A recent internal survey found that approximately 63 per cent of respondents said changing the OAS age of eligibility would make them change their vote.
As to whether the outrage will last long enough to affect the next federal election in 2014, Eng said: "It's hard say. All we can say is that support is not unconditional."
NDP MP Carol Hughes, whose riding includes Elliott Lake, a mining town turned retirement playground, said the Conservative plan is making waves in her community.
"People are very concerned, very disappointed with the government indication they are thinking about revamping it," she said. "There is a big outcry out there."
Apparently, not so in the ridings represented by Conservative MPs Kellie Leitch and Rob Merrifield.
"I've been out speaking to seniors in the riding and they've continued to be very supportive of the Conservative government and myself, and it's because they understand what we are doing," said Leitch, who represents Wasaga Beach, a lakefront community popular with seniors. "We are not changing the benefits they are receiving and they understand that."
Merrifield said he held a roundtable in Barrhead, Alta. shortly after Harper announced the changes. While well-attended by seniors, OAS wasn't a hot topic, he said.
"Actually, their biggest issue was MP pensions," Merrifield said. "Certainly OAS wasn't an issue."
Christian Leuprecht, an associate professor of politics at Queen's University and the Royal Military College said any long-term electoral impacts will all depend on how tight the vote in OAS-heavy ridings were.
And knowing the Conservatives, Leuprecht said he's sure Harper has already done the calculations.
"Harper is very strategic about his policies," he said. "I have a sense if they thought there was too much at risk on OAS they wouldn't be going there."