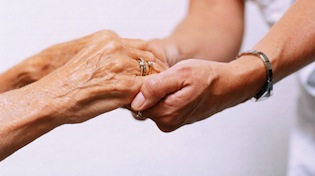 This article was published by The Province on March 15th 2012.  To see this article and other related articles on The Provincewebsite, pleaseclick here.
Justice Minister Rob Nicholson unveiled legislation Thursday imposing tougher sentences for crimes against the elderly – a fast growing demographic increasingly targeted by violence and abuse.
"Our government has a responsibility to protect elderly Canadians and to ensure that crimes against them are punished appropriately," said Nicholson.
"This legislation will help ensure tough sentences for those who take advantage of vulnerable members of our society."
Under the proposed amendment to the Criminal Code, evidence that an offence had a significant impact on the victims due to their age would be considered an aggravating factor for sentencing purposes.
The bill echoes existing laws against child abuse, but the opposition New Democrats said it doesn't address the poor living conditions for seniors that it said is at the heart of the problem.
The Tories "have not done their job," said NDP seniors critic Irene Mathyssen. "They are ignoring all the social aspects of elder abuse."
Mathyssen argued that without an affordable housing strategy "seniors are at the mercy of those who provide a roof and that is a recipe for abuse."
The party proposed its own legislation to automatically register seniors for a government income supplement.
The New Democrats claim up to 135,000 Canadian seniors aren't receiving the money because they don't know how to apply for it or because they encounter administrative hurdles.
The Justice Department said nearly 7,900 seniors were victims of violent crime in 2009. One third of those crimes were committed by a family member, and in another third of cases the culprit was a friend or acquaintance.
Financial abuse is the most commonly reported problem; others include physical and psychological abuse, as well as neglect. Police say such crimes are under-reported. Convictions are rare.
Statistics Canada said the proportion of seniors will grow rapidly in the coming years as the first generation of baby boomers are now reaching 65.
CARP spokeswoman Susan Eng said "more is needed to detect, investigate, prosecute and ultimately end elder abuse." She said her advocacy group is calling for a national elder-abuse hotline capable of redirecting callers to local service agencies.