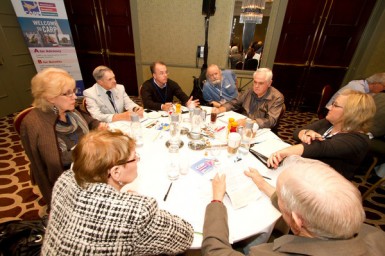 Calling all engaged CARP members in North York.
We're looking to put your community spirit, experience and skills to good use to help bring our New Vision of Aging to North York.
Our first meeting will be to set up a volunteer board of directors and committee members who can take roles on committees such as:
Communications
Membership
Event Planning
Speaker Scheduling
Advocacy
Sponsorship
The first meeting of the CARP North York Steering Committee will take place:
Tuesday, May 15, 2012
6:30 pm – 8 pm
The Gibson Retirement Residence
1955 Steeles Avenue East
North York, ON
Free parking
Refreshments will be served.
RSVP to: [email protected]
To find out more about CARP Chapters and their success across Canada, click this link