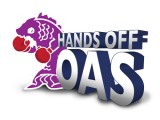 Ottawa, March 29, 2012 – Raising the age of eligibility for Old Age Security to 67 years will hurt many low-income seniors and increase health care costs, the Canadian Medical Association (CMA) said in reaction to the federal government's 2012 budget.
"Cutting back on Old Age Security targets the most vulnerable citizens in our society," said Dr. John Haggie, CMA president. "It means that many seniors will have to choose between heating, eating and paying for their prescriptions. In that case, they'll forfeit their drugs."
For many seniors, the Old Age Security represents a major portion of their annual income, Dr. Haggie said.
"For older patients who tend to have complex medical problems, medication is their lifeline. When they skip their drugs, they will be sick and not only suffer the consequences, but also place greater demands on the health care system."
Dr. Haggie said this underscores what was missing from the federal budget – any move toward the creation of a National Pharmaceuticals Strategy, which was supposed to be an outcome of the 2004 Plan to Strengthen Health Care.
"A pharmaceutical strategy that would ensure consistent coverage and secure supply across the country remains unfinished business from eight years ago," Dr. Haggie said.
Dr. Haggie welcomed funding for Aboriginal programs focused on clean water, family violence prevention and mental health. He also recognized other measures such as funding for the Canadian Depression Research and Intervention Network to study post-traumatic stress disorder; a project at McMaster University to improve outcomes through greater implementation of medical teams; and funding for Genome Canada.
However, in reaffirming its December announcement on health care funding, the federal government missed an opportunity to introduce accountability measures and to engage with the provinces and territories on innovation, he said.
"This was an opportunity missed to articulate a vision for an effective and modern pan-Canadian health care system," Dr. Haggie said.
As for federal plans to consolidate some functions of Health Canada and the Public Health Agency of Canada, he said: "We'll have to watch to make sure that the government's assurances that services to Canadians won't be affected are justified."
The Canadian Medical Association (CMA) is the national voice of Canadian physicians. Founded in 1867, CMA's mission is to serve and unite the physicians of Canada and be the national advocate, in partnership with the people of Canada, for the highest standards of health and health care. The CMA is a voluntary professional organization representing over 74,000 of Canada's physicians and comprising 12 provincial and territorial medical associations and 51 national medical organizations.