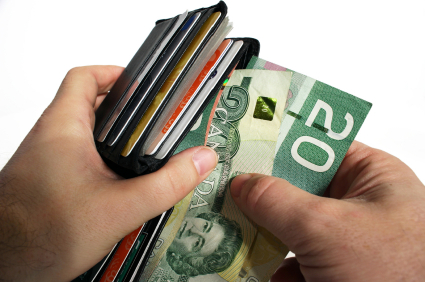 April 3rd, 2012  – In last year's Ontario budget, the government committed to a review of the rules governing locked-in accounts as a part of a larger project to modernize provincial pension rules.
The government has completed its administrative review of the financial-hardship unlocking program announced in the 2011 Budget, and intends to restructure the program to create a simpler, more streamlined process to access locked-in funds.
Consistent with the one-step application procedure for federally regulated locked-in accounts, the Financial Services Commission of Ontario (FSCO) will no longer need to consent to withdrawal of money for reasons of financial hardship. Instead, applicants would be able to request withdrawals directly from their financial institutions.  And they will no longer be required to pay the fees currently payable to FSCO.
This change will align financial-hardship unlocking with all other forms of access to locked-in accounts, where applications are made directly to financial institutions. The government intends to post corresponding draft regulatory amendments to the Regulatory Registry for public consultation. Over the next two years, the government will monitor the new application procedure to evaluate its effectiveness.
Former Rules Governing 'Unlocking' Retirement Funds
Ontario pension legislation permits partial "unlocking" of locked-in accounts for Ontarians facing financial hardship. In an effort to improve and modernize pension and retirement fund processes, the Ontario government reviewed the administration of financial-hardship unlocking. During this review, the government extended the application fee waiver ostensibly to provide continued support to those facing financial hardship as the economy recovers.
The Pension Benefits Act allows individuals who qualify under certain circumstances of financial hardship to apply for special access to the money in their Locked-in Retirement Accounts, Life Income Funds, or Locked-in Retirement Income Funds. Depending on the specific circumstances, the application was made to the FSCO or the financial institution that holds your locked-in account applicants needing to access their funds for reasons of hardship were charged an application fee equal to 2% of the amount the applicant is entitled to withdraw (with a minimum fee of $200 and a maximum fee of $600). The fee was levied in order to offset FSCO's administrative costs, but for most people suffering through a financial hardship, paying up to $600 to access their own money was insult to injury. CARP lobbied successfully for the suspension of these fees since the 2009 budget as a minimum first step to fully unlocking LIFs.
Under the new rules, individuals seeking to withdraw funds from LIF's will have to request withdrawal from the financial institution holding their account and not have to pay the former FSCO fees. However, its not yet clear whether financial institutions will charge for the service.

Will Ontario's position on Locked in funds now affect PRPP Rules?

The federal government designed PRPPs with the intent of allowing the provinces to individually fine-tune the associated rules and regulations. As it stands right now, however, PRPPs will be locked-in, like other DC plans – making it impossible for employees to change plans, should they want a different plan or provider, during employment with a single employer.
Superficially, this issue is different from the rules regulating lock-in retirement funds, but the principle is the same. Governments, both federal and provincial, should allow Canadians saving or already in retirement, flexibility in accessing their own accounts and funds.
Just as CARP has consistently called on governments to give Canadians full access to their LIFs/RRIFs, we will now be calling on federal and provincial governments to ensure that PRPPs, when finally unveiled to the public, be fully unlocked.
To read more about the changes in the Ontario Budget, click here