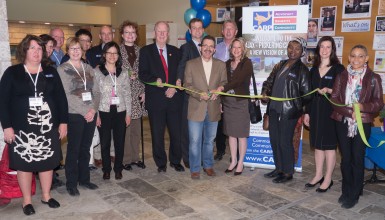 The Ajax-Pickering Chapter of CARP and the Ajax Public Library have collaborated to provide an exceptional day to explore local opportunities to create a healthy lifestyle on Saturday April 21, 2012 from 10:00 a.m. to 4:00 p.m. at the Main Branch.
The event was very successful and over 340 community members dropped in to discuss lifestyle issues with over 20 vendors and 5 keynote speakers.  CARP would like to thank all of those that participated including our government guests, our speakers and vendors, our volunteers and the community at large for supporting such an informative day!
CARP would especially like to thank the Ajax Public Library for collaborating on this event and providing the location, staff and volunteers to truly make it an exceptional day!   Our chapter looks forward to future events with the library focused on community needs.
Please go to http://www.pixbyalex.com/Carp_Passport/index.html  to see a slide show of the event.