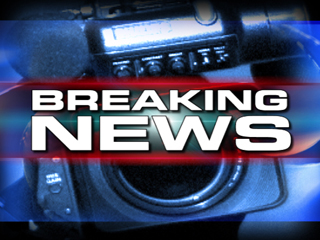 Draft legislation to raise the eligibility age for Old Age Security is part of the Omnibus Budget Implementation Bill C-38 speeding through Parliament this week. On Monday, May 14th, Parliament will vote on whether to give it Second Reading and send it to Committee. At that point, the overall thrust of the provision cannot really be changed in Committee. Nonetheless, a fuller debate in Committee might raise enough issues to amend the provisions and reduce the impact of the proposed changes on the most vulnerable.
That is why CARP issued an open letter calling on all the MPs to support breaking the Bill up into more manageable chunks . In fact, the better result would be to not give Second Reading approval in principle to the OAS proposals and to withdraw those provisions until they have been fully examined and brought back only if warranted.
Prime Minister Stephen Harper once said:
"it has become a standard practice with governments to bring in omnibus legislation following every budget under what we might call the kitchen sink approach".
In his very cogent arguments, he cautioned
"How can members represent their constituents on these various areas when they are forced to vote in a block on such legislation and on such concerns? We can agree with some of the measures but oppose others. How do we express our views and the views of our constituents when the matters are so diverse? Dividing the bill into several components would allow members to represent views of their constituents on each of the different components in the bill."
We agree.
Unfortunately, Prime Minster Harper was complaining about the Liberals' Omnibus Budget Bill of 1994 when he was in Opposition, not his own Omnibus Budget Bill of 2012.
But despite vociferous Opposition calls for splitting the current 400-page bill to deal separately with environmental assessments, raising the eligibility age for OAS, fisheries and immigration rules, the Conservative House Leader Peter Van Loan flatly refused, saying that the government wants its economic program passed quickly.
In fact, the 1994 Omnibus Bill that Opposition Leader Harper criticized dealt with only budgetary matters – much more closely related to one another than the current Omnibus Bill- back then, it was public sector compensation freezes; a freeze in Canada assistance plan payments and Public Utilities Income Tax Transfer Act transfers; extension and deepening of transportation subsidies; authorization for the Canadian Broadcasting Corporation to borrow money; and changes to unemployment insurance with respect to benefits and the payroll taxes.
Breaking up the Bill would allow for further deliberations on the substance of the provisions. As Opposition Leader Harper said at the time:
"… [not breaking up the Bill] will cause fairly serious difficulties in Committee. This bill will ultimately go to only one Committee of the House, a Committee that will inevitably lack the breadth of expertise required for consideration of a bill of this scope. Furthermore, the workload of that Committee will be onerous and it will be very difficult to give due consideration to all relevant opinion".
He's absolutely correct but that is what will occur on Monday when Parliament votes to refer the Omnibus Budget Bill to just one Committee, the Finance Subcommittee.
Make no mistake, breaking up the Bill and sending it to separate Committees may only delay the inevitable. Ultimately, the government's Parliamentary majority allows it to control the votes on the Committees as well as in the House of Commons.

That is, UNLESS your own Member of Parliament thinks it might be worth reconsidering and govern him or herself accordingly in Monday's vote.

You can tell him/her whether or not you think he/she should vote/convince his/her party leader to:
1.      split the Bill to allow for full discussion of the proposed OAS changes
2.      Not vote to give Second Reading to the whole Bill [or just the OAS section if they agree to split it up] because you think the OAS provisions should not be given approval in principle at all
You can use CARP E-voice  to email your own MP [be sure to include the name of your riding] as well as the Prime Minister, Minister of Finance, Jim Flaherty, and the House Leaders:
Bloc Quebecois
Louis Plamondon- [email protected]

Conservatives
Peter Van Loan – [email protected]

Liberals
Marc Garneau – [email protected]

NDP
Nathan Cullen – [email protected]

Green Party
Elizabeth May – [email protected] <mailto:[email protected]>
To read Opposition Leader Stephen Harper's cogent arguments against Omnibus Bills on March 25, 1994: please click here as well as here.
and
To read Prime Minister Stephen Harper's refusal to split his own Omnibus Bill: please click here under "Oral Questions, Budget"