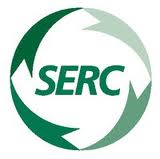 CARP Vice President, Mr. Ross Mayot, and the Sheridan College Elder Research Centre and would like to bring your attention to this opportunity. It combines SERC's mandate of resarch and the promotion of physical activity for Zoomers, along with CARP's mandate to improve the lives of Canadians as we age.
Please take a moment to read the information below, and if you are interested and qualify according to SERCs' research parameters, please contact them directly.  You can find out more about SERC and the important work they are doing, right in your own backyard, (Halton CARP Chapter) by visiting their website here.
Sincerely,
Anthony Quinn
National Manager, Community Development
Come Learn Latin Dance or Taekwondo!
You are invited to participate in the Sheridan Elder Research Centre's 12 -week physical arts program, delivered in–person OR online!
These programs are part of an ongoing research project that explores the benefits of arts-based physical activity on the health and well-being of older adults.
Class Days and Times (Please choose one art form):
Taekwondo – Tuesdays & Thursdays, 1p.m.-2:30p.m.  EDT
Latin Dance – Tuesdays & Thursdays, 2:30p.m.-4p.m.  EDT
Classes begin the week of June 5
Location: Sheridan Elder Research Centre for Creative Aging
Sheridan College, Trafalgar Campus
OR you can join us online from the convenience of your home!
Open to men and women 60+ who have never had formal Latin Dance or Taekwondo training.
No partner or special equipment required.
If you have any questions, or to register please contact:
Lia Tsotsos 905-845-9430 ext. 2407
[email protected]
(This project has been approved by the Sheridan Research Ethics Board)