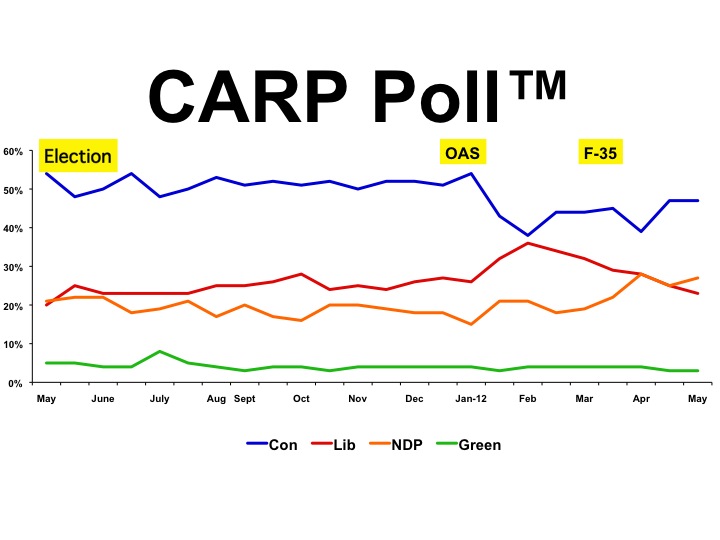 May 20, 2012: A substantial minority of CARP members say they had to lower their standard of living in retirement, and the first economies are fewer trips and a downsized home.
On the whole, members believe accurately that they are better off than most retirees, both in their standards of living and in the makeup of their retirement incomes.
Most members have, at a minimum, CPP and a pension, with many adding OAS and retirement savings to the mix.
While members agree both benefits and contributions for CPP should be increased, most also agree this will affect job creation and growth, estimated to occur at the $25 a month increase level..
The most notable characteristic of CARP members' awareness of professional designations for financial advisors is there is very little.
The vast majority agree they should be regulated like lawyers and accountants, but most think they are not or don't know. Most know there is no national regulatory agency for these advisors, but a substantial minority don't know if there is one.
Members agree they would go to the police in the event of fraud by an advisor, and many would like to see an agency which can investigate and prosecute these offenders.
When members are asked about the nature, details and requirements for a professional designation, half or more say they don't know
While the Conservative Party is still in the lead electorally, their level of support has been dropping, and that for the NDP has been increasing, to the point where the NDP is now in second place.
Click here to download a full copy of the poll report complete with tables and graphs.
TCPTG12345