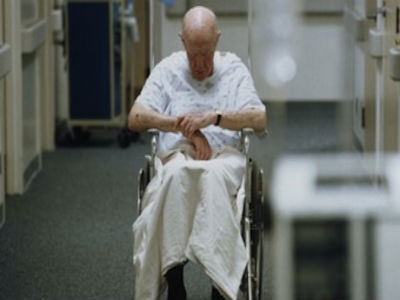 This article was published by CBC News on May 21st 2012.  To see this article and other related articles on The CBC News website, please click here
Some doctors are warning of a culture of ageism in the medical world, saying health workers commonly treat old people as though they don't deserve the same care as younger Canadians.
Nathan Stall has just graduated from medical school and unlike the other 146 students in his class at Western University in London, Ont., he plans to specialize in geriatrics.
Stall laments how old people with multiple chronic illnesses are often viewed as second-rate patients.
"They're often not afforded the same investigations, the same histories that another patient would be afforded under the same circumstances," Stall said in an interview.
Writing in the Canadian Medical Association Journal, Stall called for sweeping changes at medical schools.
"Unquestionably, this process should begin with the eradication of ageism — a zero-tolerance policy should be mandated with offenders being reprimanded as they would be for prejudicing patients based on gender, race, religion or sexuality," he wrote.
To learn more about treating the elderly, Stall sought out medical mentors who work to help keep seniors healthy in their own homes.
When a doctor said 98-year-old Gian Chawla of Toronto was too sick to treat while in hospital, a palliative care doctor came to administer medication, her son said.
"We thought the tranquillizer was meant to put her to sleep," son Krishna Chawla recalled tearfully.
The drug left the elderly woman gasping for breath until she was rushed to another hospital.
Her heart problems and chronic kidney failure are now treated at home by Mark Nowaczynski, a rare doctor who makes house calls, as well as Stall and her caregiver sons.
Growing geriatrician shortage
"Patients are discharged from hospital, they haven't been properly treated, and you sort of look at what was done and you realize the team that was taking care of them thought, 'Oh well, this person is probably going to die and so we put on a little Band-Aid here and send them home,' " Nowaczynski said.
Stall said a pervasive culture of discrimination against elderly patients makes geriatrics a less attractive field for new doctors. In hospitals, the elderly are commonly called "bed blockers" who are blamed for taking up too much time and resources.
"We need about 800 geriatricians across the country working in partnership with family doctors to care for the needs of the current aging population," said Samir Sinha, head of geriatrics at Mount Sinai Hospital in Toronto. "There are only 200 geriatricians in Canada at the moment."
The country's elderly demographic is set to double in the next 20 years and seniors deserve the same dignity, care and options as other patients, Stall said.
© CBC News