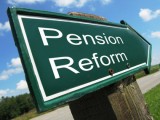 This article was published by The Vancouver Sun on June 7th 2012.  To see this article and other related articles on The Vancouver Sun website, please click here
Changes to B.C.'s pension legislation will both protect consumers and make pensions more flexible for employers, a Vancouver lawyer says.
Ken Burns, a partner at Lawson Lundell LLP in Vancouver who specializes in pensions and employee benefits, says the overhaul of the Pension Benefits Standards Act is a positive move.
"The funding flexibility and the ability to share governance and to work out deals between employers and employees … should encourage pension plan development," Burns said.
Burns said many of the recommendations deal with member rights and the statute itself is described as a consumer protection statute.
These changes are positive, but there is only a "faint hope" they will actually result in any new pension plans, said Susan Eng, vice-president of advocacy for CARP, an organization that works for seniors.
Eng said no defined benefit pension plans have been created in the past several years, despite an acknowledgment by the government that Canadians are not saving enough for retirement.
CARP would prefer to see a national, universal pension plan for Canadians, on top of the Canada Pension Plan and the Old Age Security benefit. "But at least they're targeting something [with these changes,]" Eng said.
Many of the changes reflect an expert panel report from 2008, Burns said.
"This is to protect people from a disappearing pension," Burns said. The changes allow employers to offer a wider choice of pension-plan options, including "target benefit" plans, and that flexibility should encourage more employers to provide pensions, Burns said.
Target benefit plans promise a particular benefit upon retirement but allow an employer to change the amount if funding pressures require a change.
"Now, under a defined benefit plan, if things go south as they have been recently for many companies, they can't reduce benefits," Burns said. With a target benefit … the hope is you can meet your targets, but if you can't, there is the ability to reduce benefits, Burns said.
Target benefit plans have existed before, usually under collective agreements, but the new act legitimatizes them and gives them their own set of rules, which should give more people access to them, Burns said.
The new act allows for jointly sponsored cost-sharing plans, similar to what exist in public-sector pension plans. Under this type of plan, employees would take on some of the funding risk in return for sharing some of the plan governance, Burns said.
"It takes pressure off employers who are having trouble funding pension plans, and it transfers some of the funding risk onto the employees, in exchange for which they get more direct involvement in the governance of their plan. They're going to have full transparency about the operation of their plan."
The new act will enhance the rights of pension plan members, including immediate entitlement to employer-paid contributions with no vesting period and more supplying information about how a plan is operating to retired and working members, the ministry of finance said in a news release.
"Pensions are the cornerstone of a family's retirement savings. The new plan design options such as target benefit plans, and improved pension plan disclosure requirements, will help to ensure British Columbian's retirement savings options are maximized," finance minister Kevin Falcon said in the release.
This bill provides the superintendent of pensions with new tools, including the power to levy administrative penalties and appoint replacement administrators or actuaries, the province said in the release.
The new act harmonizes pension legislation between B.C. and Alberta, Burns said. The Alberta legislature is expected to pass the legislation this fall, and then the two provinces will work on the regulation, which Burns said is the more difficult and technical part of the new rules.
Burns said the harmonization between the two provinces will streamline pension administration for employers with employees in both provinces.
"Employers have said they need streamlined regulation so that they can focus on their business and not on red tape. Modernizing the legislation gives employers more flexibility to offer a wider choice of pension plan options, so that more British Columbians can have access to pension income during their retirement years," Falcon said.
The legislation passed on May 31, but Burns said it will likely be at least January before the changes are put in place, or even next year at this time.