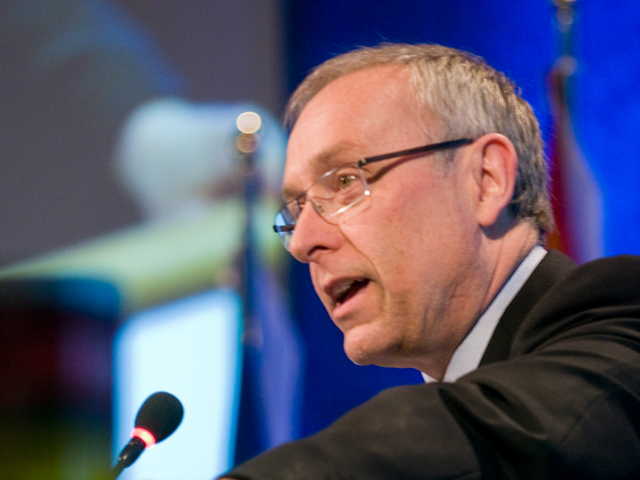 Thank you for the opportunity to respond to your member poll, and to offer the perspective of Ontario doctors on the current challenges that we face in protecting the Ontario health care system today and in the future.
As CARP members are no doubt aware, the province of Ontario is facing a serious fiscal challenge. Doctors recognize this issue and are prepared to do our part. In order to alleviate pressure on the health cut budget, we have offered to freeze medical fees for two years, and find another $250 million in savings.
The McGuinty Government however has chosen a different approach. Rather than work with doctors to negotiate a plan to protect health care, the government has instead imposed cuts to medical fees and services of more than $340 million this year, with plans to cut an additional $700 million from medical care in the next three years.
This is plainly unacceptable, and will negatively impact patient access to vital medical services and treatment in communities across Ontario.
Doctors are profoundly concerned that the McGuinty fee cuts will reduce patient access to family doctors, and limit physicians' ability to refer patients for important tests and follow up procedures and specialty care.
We know that particular services, like vision care and treatment, which has significant implications for our aging population, are already experiencing the effects of the government's cutbacks.
Ontario doctors are urging the public to take note of the serious risks to our health care system that will result if this heavy-handed approach to health care continues.
We have launched a public campaign and website, and I urge all members of CARP to visit our campaign home page (SupportOntaroDoctors.ca) to learn more about the issues and take action and contact your MPP.
During the last eight years, we have made tremendous progress in improving health care in Ontario. Today, more than 1.3 million Ontarians have a family doctor that did not in 2003. The province of Ontario is a leader in reducing wait times for many important procedures. And, we have stopped the growing trend of doctors leaving Ontario to pursue better opportunities elsewhere.
Now is not the time to put the brakes on this progress! Ontario doctors want government to put patient care first, and to work with the OMA to negotiate a new Agreement that will continue to make our health care system more efficient and more sustainable on behalf of patients and their families throughout Ontario.
Dr. Doug Weir
OMA President