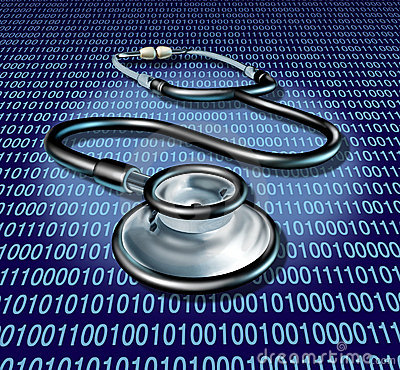 OTTAWA — More eastern Ontarians are getting faster access to medical advice from high-demand specialists such as dermatologists and endocrinologists thanks to a web-based tool designed by the region's health planners.
Called the Technology Collaboration Space (TCS), the tool has also been customized for providers of diabetes services and community agencies that run shuttle buses for seniors, allowing those programs to run more smoothly.
This article was published by The Ottawa Citizen on August 8th 2012.  To see this article and other related articles on The Ottawa Citizen website, please click here
And during the 2009 H1N1 flu pandemic, the tool became a go-to place for health officials to keep on top of a rapidly unfolding public-health crisis.
Indeed, with little fanfare, the TCS is being used by a growing number of health-service providers, not just within eastern Ontario but across the province and around the country.
It has attracted 3,000 registered users to date, and more are expected to sign on as it is rolled out region-wide to family physicians and home-care agencies, said Glenn Alexander, chief information office at the Champlain Local Health Integration Network, the region's health authority and one of two agencies that developed the tool.
"This has grown by word of mouth," Alexander told a meeting Wednesday of the Champlain LHIN. "We're well positioned to extend it farther."
Alexander said the TCS has the potential to close some of the information gaps that currently exist among family doctors, hospitals, nursing homes and home-care agencies. The gaps lead to poor care for patients, who often run into problems, or fall through the cracks entirely, as they are transferred from one provider to another.
Based on Microsoft's Sharepoint platform, it is secure enough to safeguard patient information and is accessible to all health-care providers through a website hosted by the LHIN and the Winchester District Memorial Hospital.
It can be configured and customized any number of ways to allow information to be shared among providers.
To date, the most widely used application has been for electronic consultations, which offer family doctors a simple way to bypass the lengthy delays that patients often face when they are referred to medical specialists.
Family physicians log on to the system, fill out an electronic form outlining patients' complaints, then send the document to a specialist who belongs to the e-consultation network. The specialists usually respond within a week.
Alexander said physicians who have used the e-consult service find it frequently eliminates the need for patients to visit the specialist in person. In cases requiring follow-up, specialists either request more patient information, order diagnostic tests, or determine that the patient needs to be seen.
Since the TCS was launched in 2009, more than 312 e-consults have been filed by family physicians. The most popular are for endocrinologists and dermatologists, who often have waiting lists that can stretch to a year. Using e-consults, family doctors have been able to cut their patients' waits to as little as three days, Alexander said.
Indeed, up to two-thirds of all referrals to endocrinologists and dermatologists were avoided with e-consults, meaning most patients ended up being treated by their family doctors without having to see a specialist in person.
More recently, the tool has been configured to allow providers of diabetes foot-care services to schedule client appointments. It is also being used as a scheduling tool by the region's 27 community-support service agencies, which provide a shuttle-bus service for seniors who need help getting to appointments.