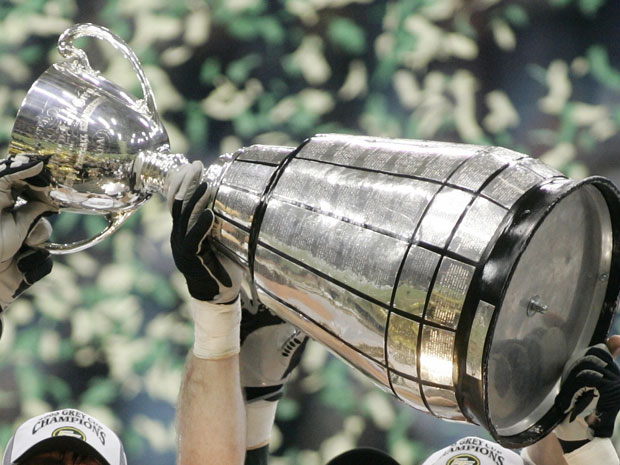 CARP is pleased to announce that we have joined forces with the organizers of the 100th Grey Cup Festival, to encourage CARP members to get involved in this historic and iconic Canadian event, as a volunteer.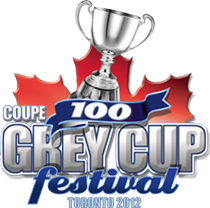 Spearheaded by our Toronto-Downtown CARP Chapter Chair, Adina Lebo, CARP members from across Canada are encouraged to register with the 100th Annual Grey Cup Festival as an MVP Volunteer.
Festival organizers recognize the wealth and breadth of experience that CARP members possess and hope to tap into that resource to help with what is sure to be a fantastic 10 days of Canadian Football fun.
Don't Miss Your Opportunity to Be an Integral Part of Canada's Biggest Party This Fall!
We are pleased to extend our invitation to the members of CARP for the opportunity to volunteer at this year's 100th Grey Cup Festival. We appreciate the enthusiasm and the experience your members can contribute to this exciting event. We will be recruiting the best representatives for the 100th Grey Cup Festival MVP Volunteer Team into Toronto, and we are excited to have CARP members be involved.
Everyone knows that for the biggest and best festivals to make their mark on a city, country and the rest of the world, they couldn't be done without the invaluable assistance of a great team of Volunteers. The 100th Grey Cup Festival is extending the Invitation to Our Nation to the fantastic people who wish to be a part of history-in-the-making by joining the 100th Grey Cup Festival MVP Volunteer Team.
From November 15 – 25, Toronto will be transformed as the 100th Grey Cup Festival rolls out the red carpet for an incredible ten-day, eleven-night celebration of sport and culture like none before! This festival is larger in size and scope, longer in length, and events will include everything from a film festival to concerts to cook-offs to team parties to family zones and much, much more!
For a more complete list of amazing volunteer opportunities, go to our website http://www.100thgreycupfestival.ca and click on Get Involved!
If you don't have access to the web or want to share with a friend, call 416-341-2705 and leave your contact details.
To assist in the presentation of this once-in-a-lifetime event, we are now recruiting the most exceptional, enthusiastic and committed fans to join the 100th Grey Cup Festival MVP Volunteer Team in Toronto. Here's your chance to share your passion, energy and skills to help showcase Toronto and all it has to offer as a premiere festival city.
To add your name to the Festival MVP Volunteer Team roster you must:
1. Be 19 years of age or older.
2. Be available to volunteer for a minimum of four (4) shifts from Thursday, November 15 through Sunday, November 25, 2012. (A shift lasts approximately five (5) hours per chosen day; only one shift per day).
3. Agree that this is a once-in-a-lifetime chance to be part of a truly special moment, not only in the history of our game, and of our city, but in the life of our country and our shared heritage.
For more details and to register:
1. Visit the 100th Grey Cup Festival website: http://www.100thgreycupfestival.ca
2. Select the Get Involved tab.
3. Enter the code 'CARP' in the preferred partner field so the festival team is alerted of your referral
Space on the roster is limited – Register Today!
Kristen Ferrone
Community Relations
Toronto Argonauts Football Club