Information posted September 6, 2012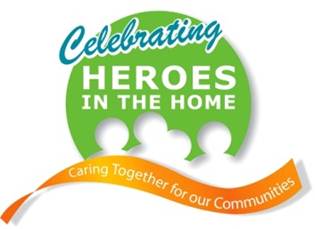 The Mississauga Halton Community Care Access Centre (CCAC) invites you to join them in recognizing the important work of paid and unpaid caregivers in Oakville.
The third annual Heroes in the Home Caregiver Recognition Awards celebrate the special individuals who dedicate their time to helping others in our community.
A Hero may be a friend, family member, neighbour, volunteer, or health care professional. They may be a nurse or personal support worker, a mother caring for her child with special needs, an adult child caring for an elderly or ill parent, or a spouse caring for his or her elderly or ill spouse.
Over the last two years 200 caregivers have been recognized in South Etobicoke, Mississauga, Oakville, Halton Hills, and Milton as Heroes in the Home.
To celebrate, nominees, nominators, friends, and families are invited to a free evening awards ceremony where all nominees receive their award.

The deadline for nominations is October 5th, 2012. For yor convenience you can CLICK HERE to submit your nomination or for more information, or you can call 905-855-9090, ext. 2026.