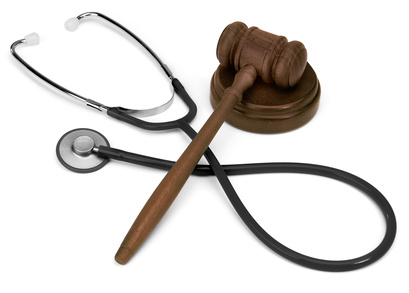 September 21, 2012 – Laws and policies don't always hit their marks, despite good intentions. Occasionally, unintended and unanticipated gaps occur that prevent well meaning laws and policies from fulfilling their intended purpose and objective. Within their report, A Framework for the Law as it Affects Older Adults, the Law Commission of Ontario (LCO) applied their framework for the law to the area of homecare as it affects older persons.
To identify some concerns and general directions for reform, the framework was applied specifically to Ontario's Home Care and Community Services Act, 1994 (HCCSA) that regulates home care supports provided through the Community Care Access Centers (CCACs) network. However, compared to its promising design in written form, the LCO found that in practice CCACs often fall short of the LCO framework's key principles of respecting dignity, fostering autonomy, and promoting participation.
Good principles but major implementation gaps
In its evaluation of the HCCSA, the LCO was ultimately looking to see if the law is true to its identified principles for law and policy as it affects older persons. In its written form, the HCCSA contains the framework's principles for older adults, and it contains the provisions and mechanisms to attain them. It is also free of stereotypes or negative attitudes towards older adults and instead it promotes positive outcomes for older adults. For example, it explicitly recognizes that people's dignity, privacy, and autonomy should be respected and that people should be free from mental, physical and financial abuse.
However, the legislation only embodies the principles in theory and CCACs fail to realize the legislation in practice. The report identifies an implementation gap, which is due to the fact that the provisions are highly discretionary when it comes to implementation. The benefit of having high discretion is that it allows for greater flexibility to meet both changing and complex needs. However, without direction and coordination with proper checks and balances, successful implementation is difficult to achieve and often to the detriment of patients who already face frustrations in navigating a complex healthcare system. Poor implementation puts people's rights, safety, and health at risk. The results of the implementation challenges and gaps included:
Lack of mechanisms to ensure transparency and accountability
Continual shortage of resources with uneven distribution
Lack of information and minimum requirements for qualifications or training for service delivery staff
Inconsistencies in information between Community Care Access Centers
Lack of information about complaint procedures, lack of access to recourse, and inadequate complaint mechanisms, e.g. neutral third party.
Inadequate oversight, monitoring, evaluation, and enforcement mechanisms
Gaps undermine safety and security
Such challenges puts pressure not just on the home care system but also acute and long term care, leading to increased hospital admissions, longer wait lists, and greater strain on families and caregivers. Ultimately, it undermines the safety and health of individuals. This is of significant concern since those who are affected by these challenges and gaps are older adults with needs for both short and long term services, many of whom are also unable to assert their rights.
The application of the framework has heightened the need for effectively implementing the original goals of legislation and regulations. Governments are fond of plans, strategies and laws, but written words don't always match-up with realities on the ground.
Effective implementation is vital to ensure the needs of older adults are respected not just in law but also in practice. As the LCO's report states, "failure to respect the dignity, autonomy, security, inclusion and diversity of older adults will affect the wellbeing of all of us."
The Chapter on "Applying the Framework: The Law and Access to Home Care" can be found within the Law Commission of Ontario's A Framework for the Law as it Affects Older Adults.
CARP's Précis on the Law Commission of Ontario's A Framework for the Law as it Affects Older Adults.